Welcome to our family farm! Back in 2010 my husband and I packed up our six children and moved to the country to live a more peaceful and natural life. I talked my husband into having a flock of chickens...then it was dairy goats...a sheep or two...you get the idea!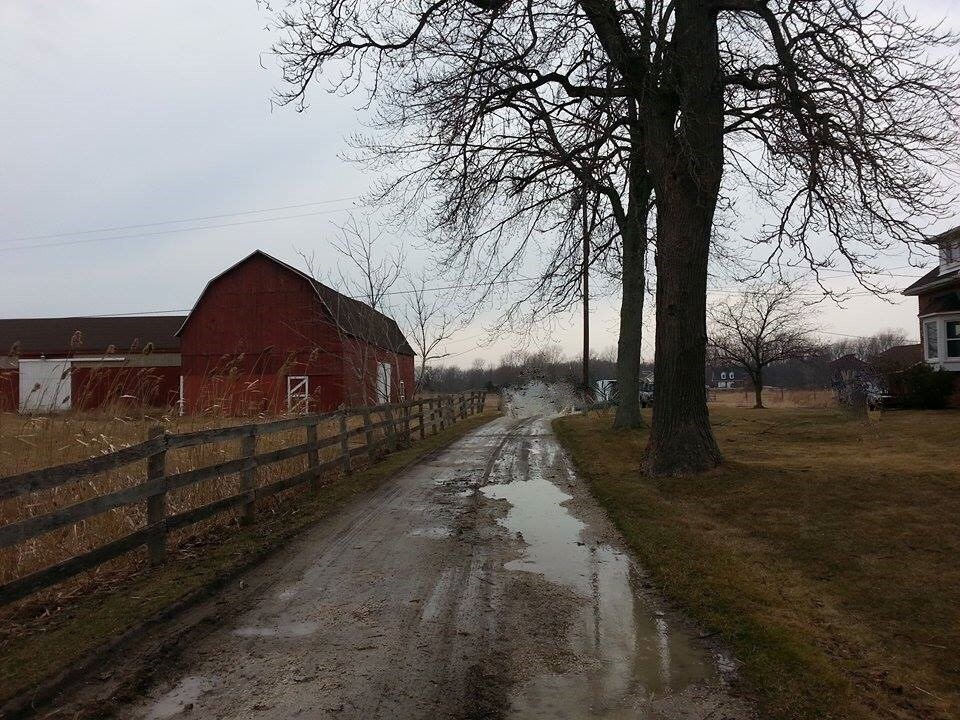 (Our "new/old" farm. It was left vacant for awhile and I could not wait to bring life and beauty to it once again!)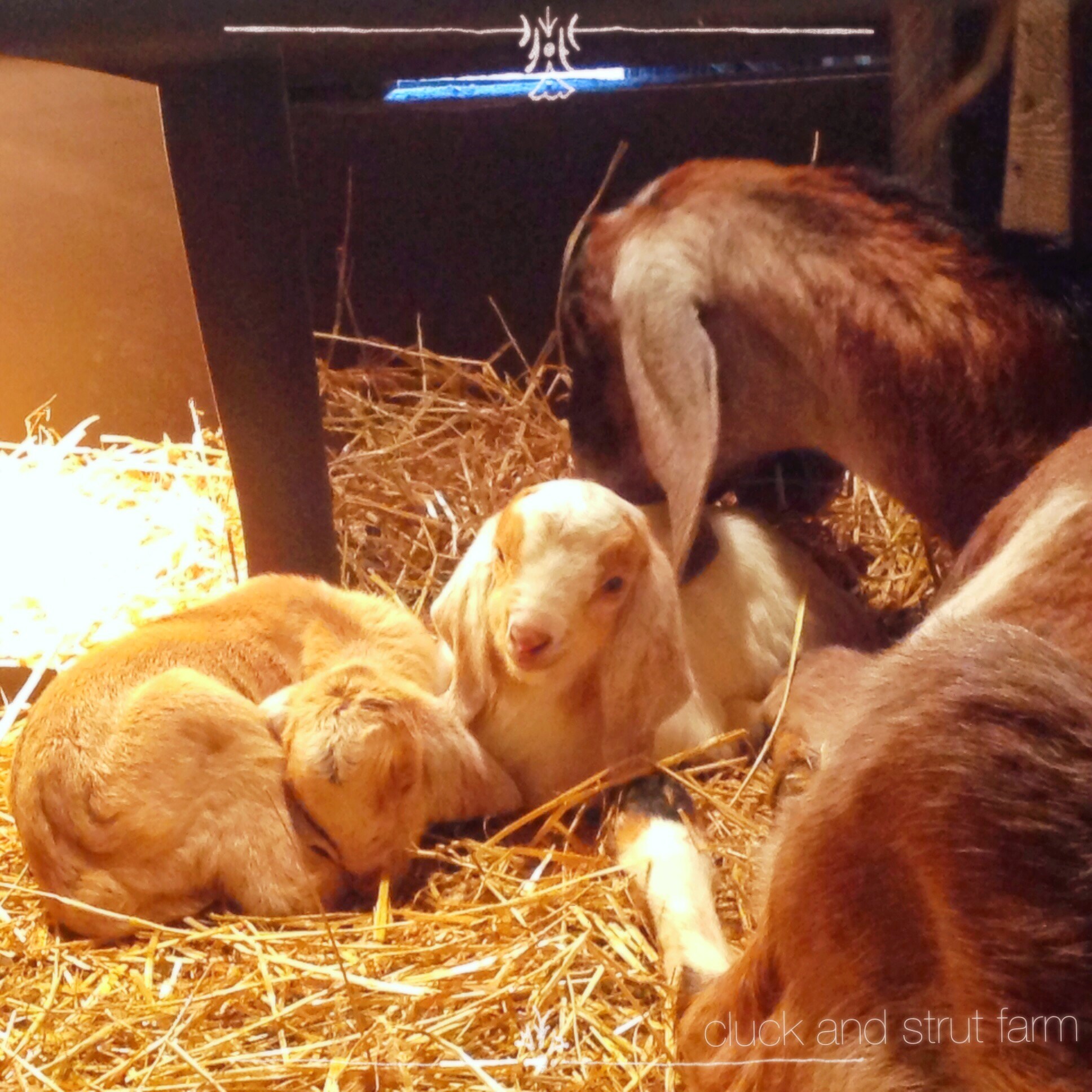 (One of our does with her twins.)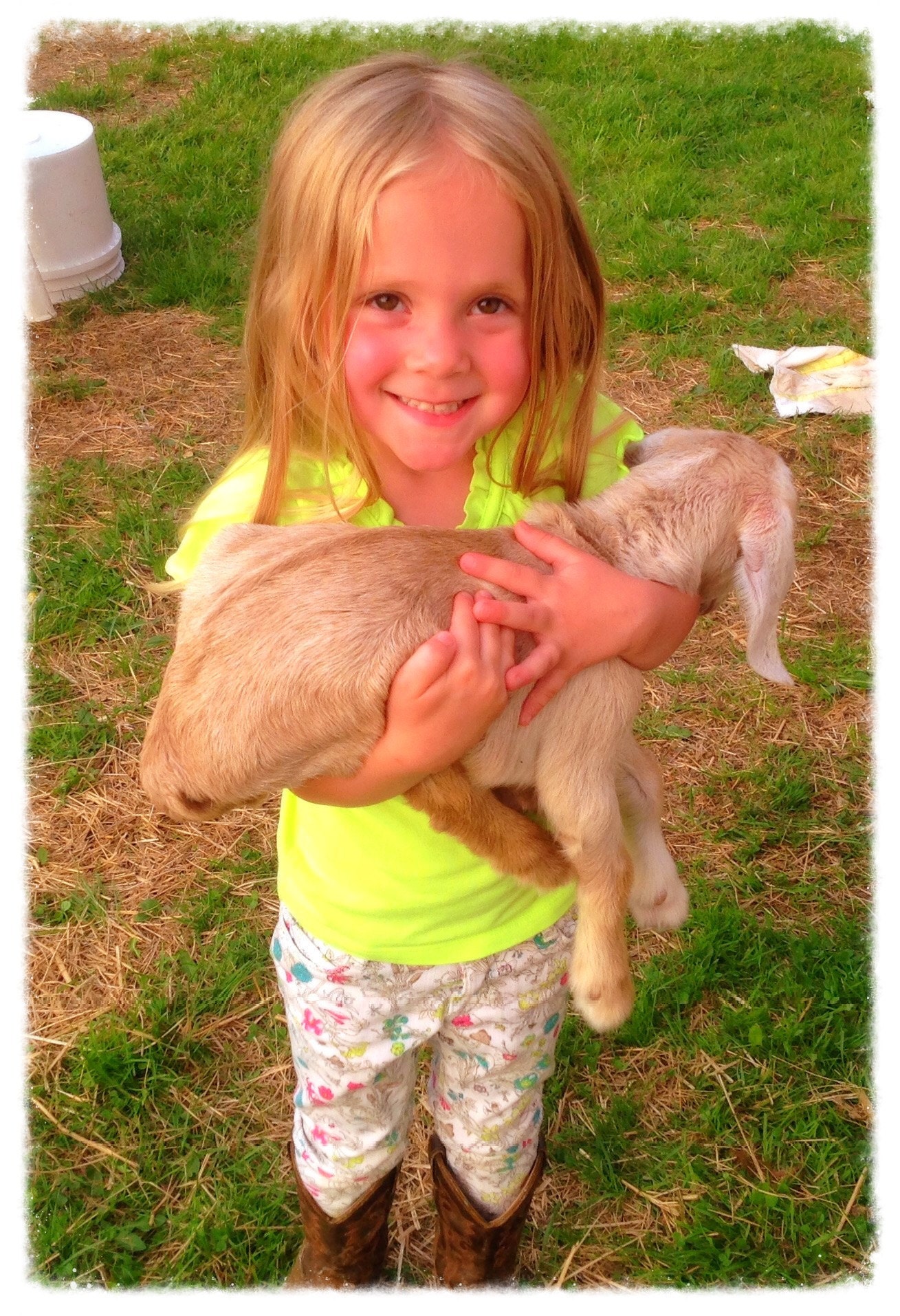 (Our daughter loves to help care for the goat kids!)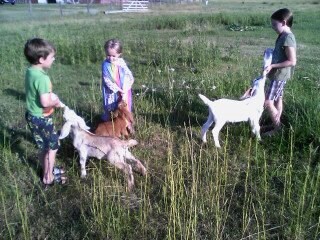 (Feeding time! Our children love to help with this chore.)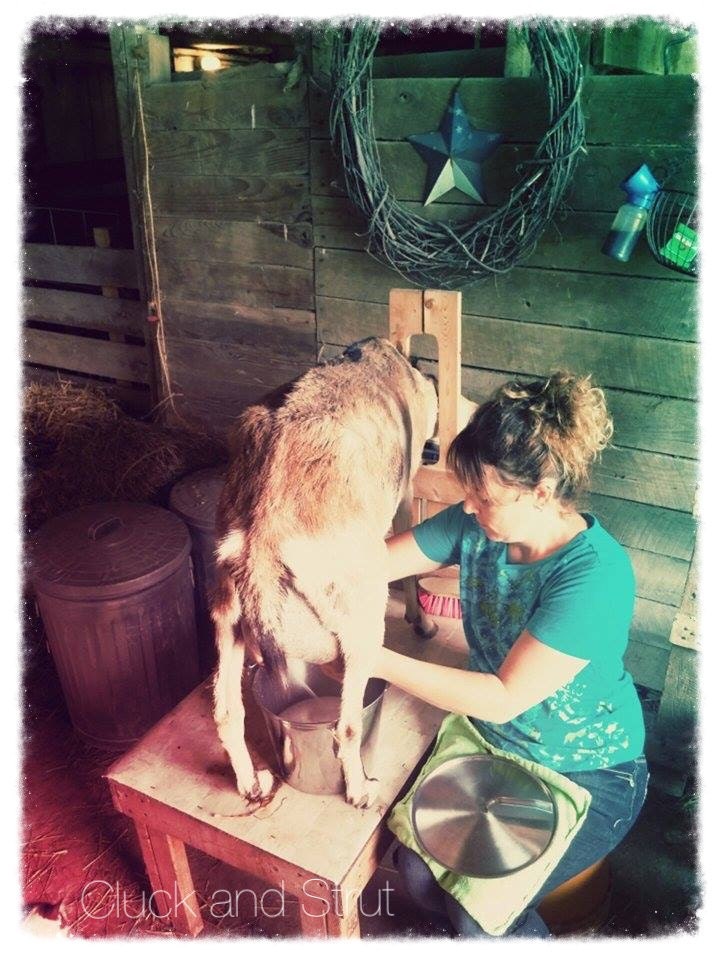 (Handmilking everyday during milking season.) 
Having an abundance of goat milk, my mom and I started to make goat milk soap and other all natural products for the whole family.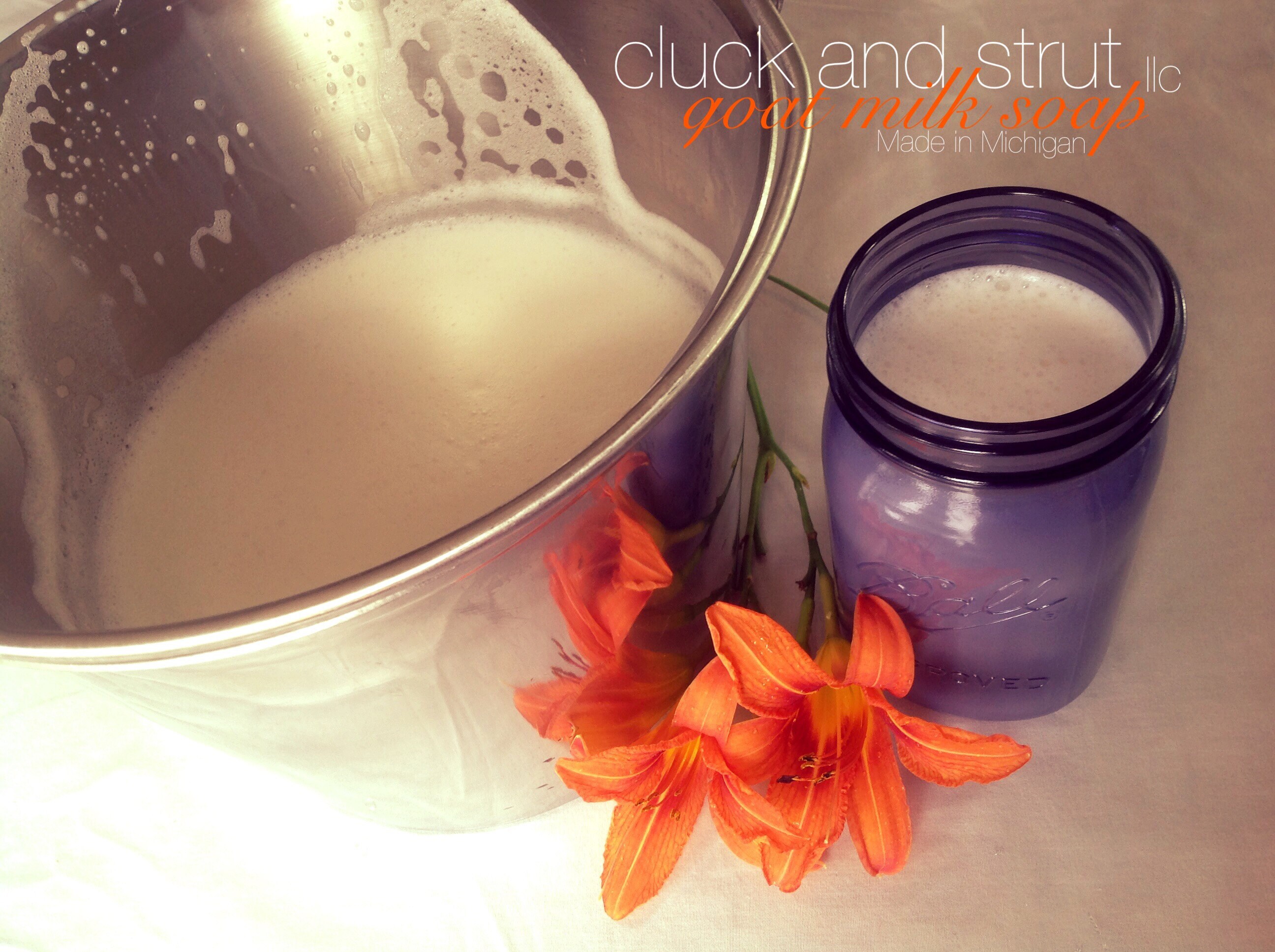 (Fresh milk from our does. Handmilked everyday)
We were on our way and then March of 2017, tragedy struck...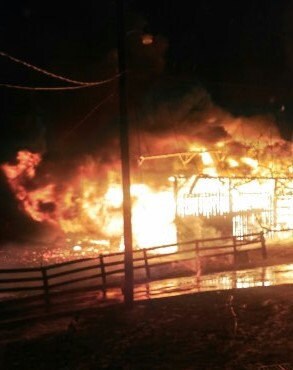 ...we were woken by a frantic banging on our front door to tell us that our barn was on fire. We were unable to save any of our precious animals and we cry to this day...longing for their sweet faces. We learned, through a fire investigator, that it was an electrical fire and that it was not our fault...he said it could have been caused by a mouse chewing on a wire or the barn shifting from a previous wind storm.  We were devastated.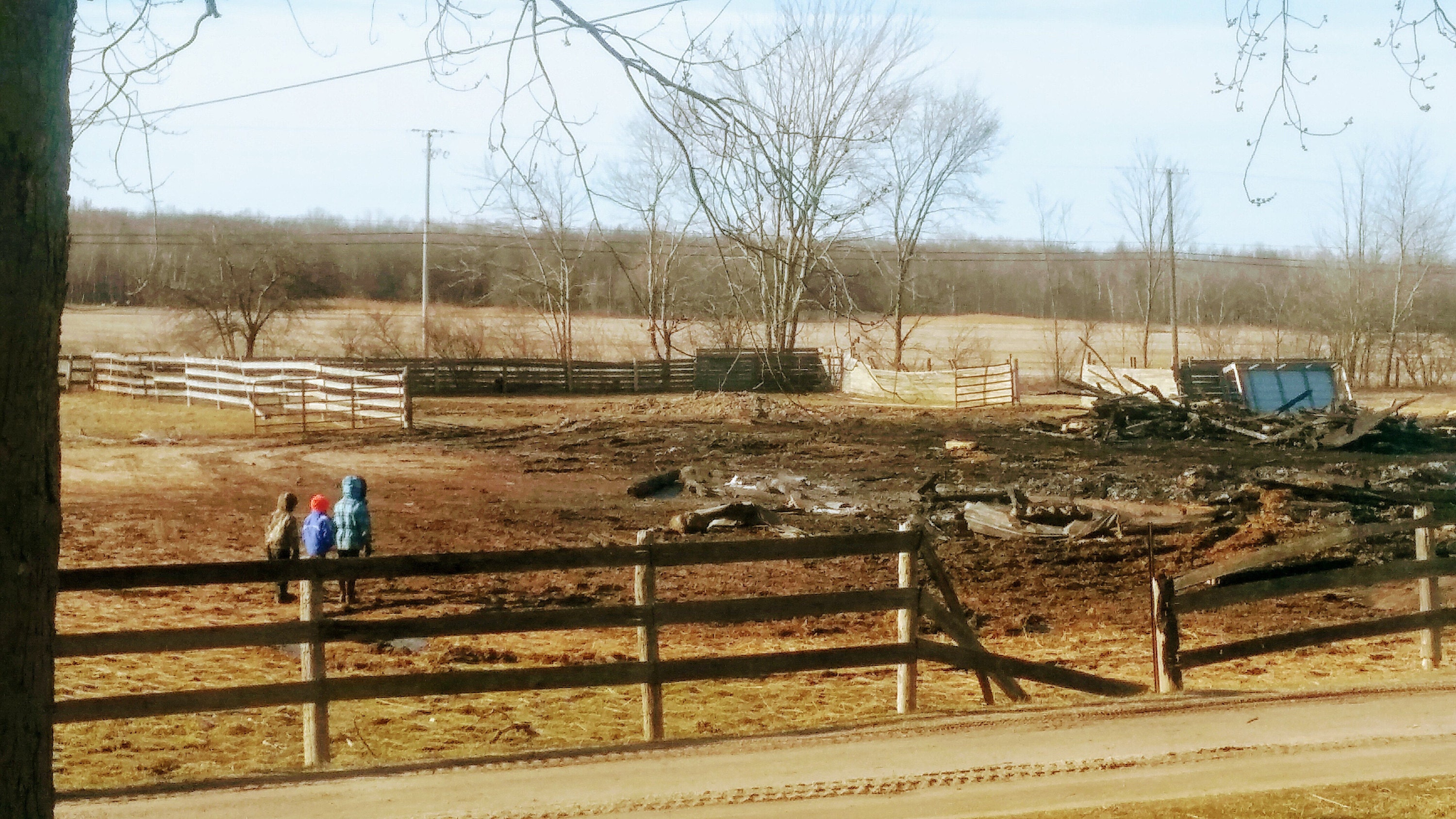 (No words...) (March of 2017)
We went and stayed with my parents for a few days while my dear husband stayed home and with our neighbor's help...buried our animals. So many people stopped by to share in our sorrow and to help in some way or another. 
Trying to explain to your children why things like this happen and how to deal with the pain and the overwhelming grief that follows...it has not been easy. All you can do is hold them tightly while they cry and thank God that we were not harmed. He kept us safe that night. How? Through a neighbor banging on our door and by changing the direction of the wind. The fire was originally blowing directly at our house. Right before our eyes we witnessed it change direction, even some of the fireman witnessed this act of God. 
He (God) also showed His love through our family, friends and neighbors surrounding us with love and support. The following photo is of two goats that our dear friends blessed us with to help us not to lose hope. Her goats kidded just a week before ours did.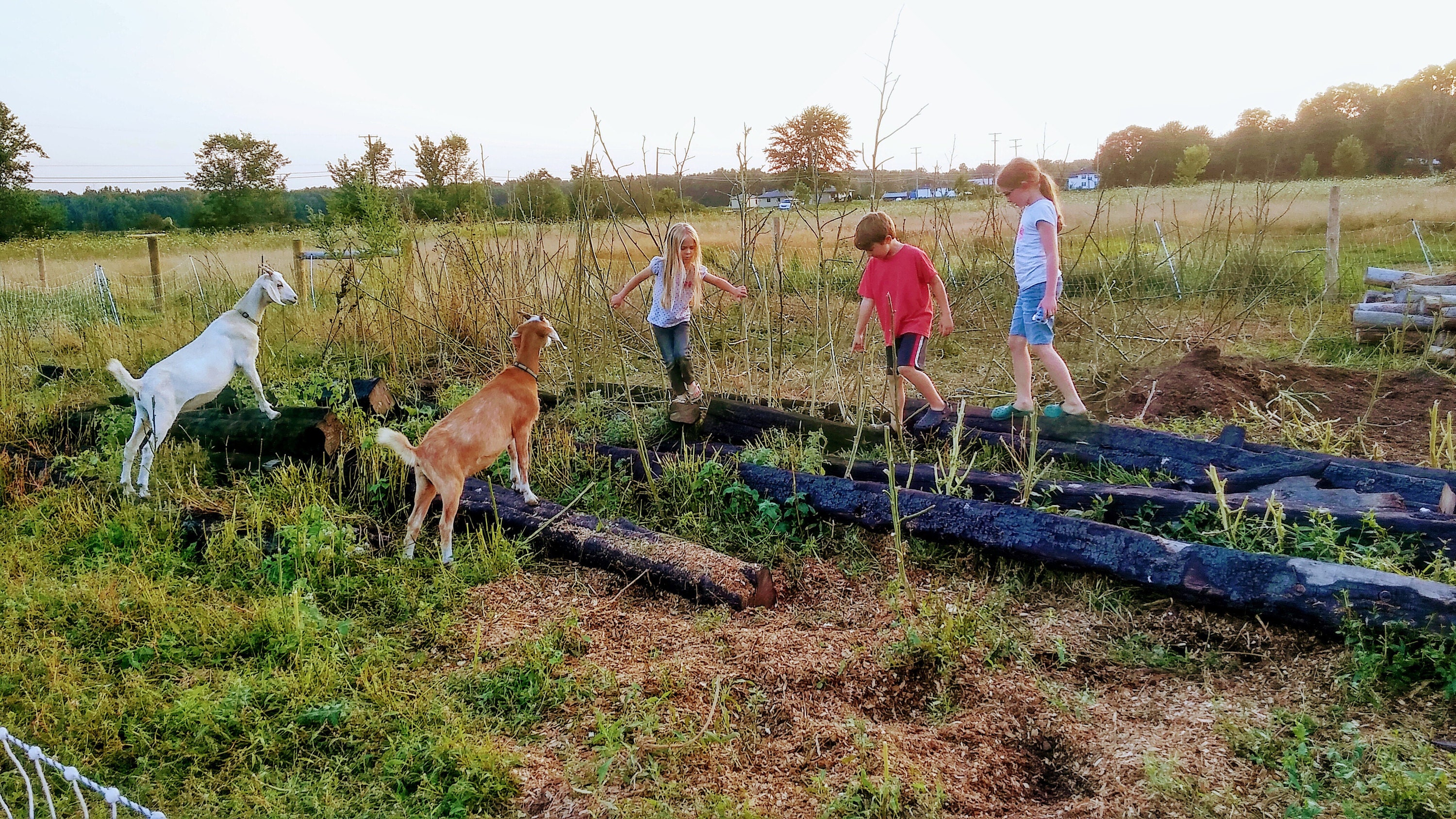 (Our three youngest playing with our new goats from our friends. Mocha & Latte.)
All that was left from our animals was a basket of eggs from our chickens that lost their lives that night too. I decided to incubate them and the we were blessed with four hens and one rooster from that basket. Such healing came from watching those little ones break out of their shells! It felt like we were able to save some of our animals from that awful night.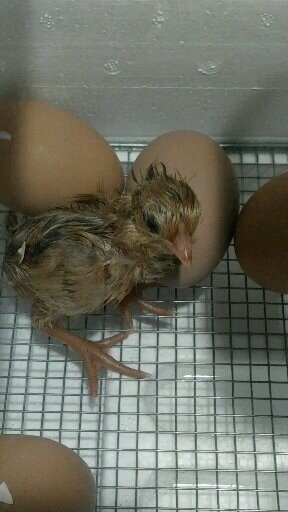 (One of the little hatchlings.)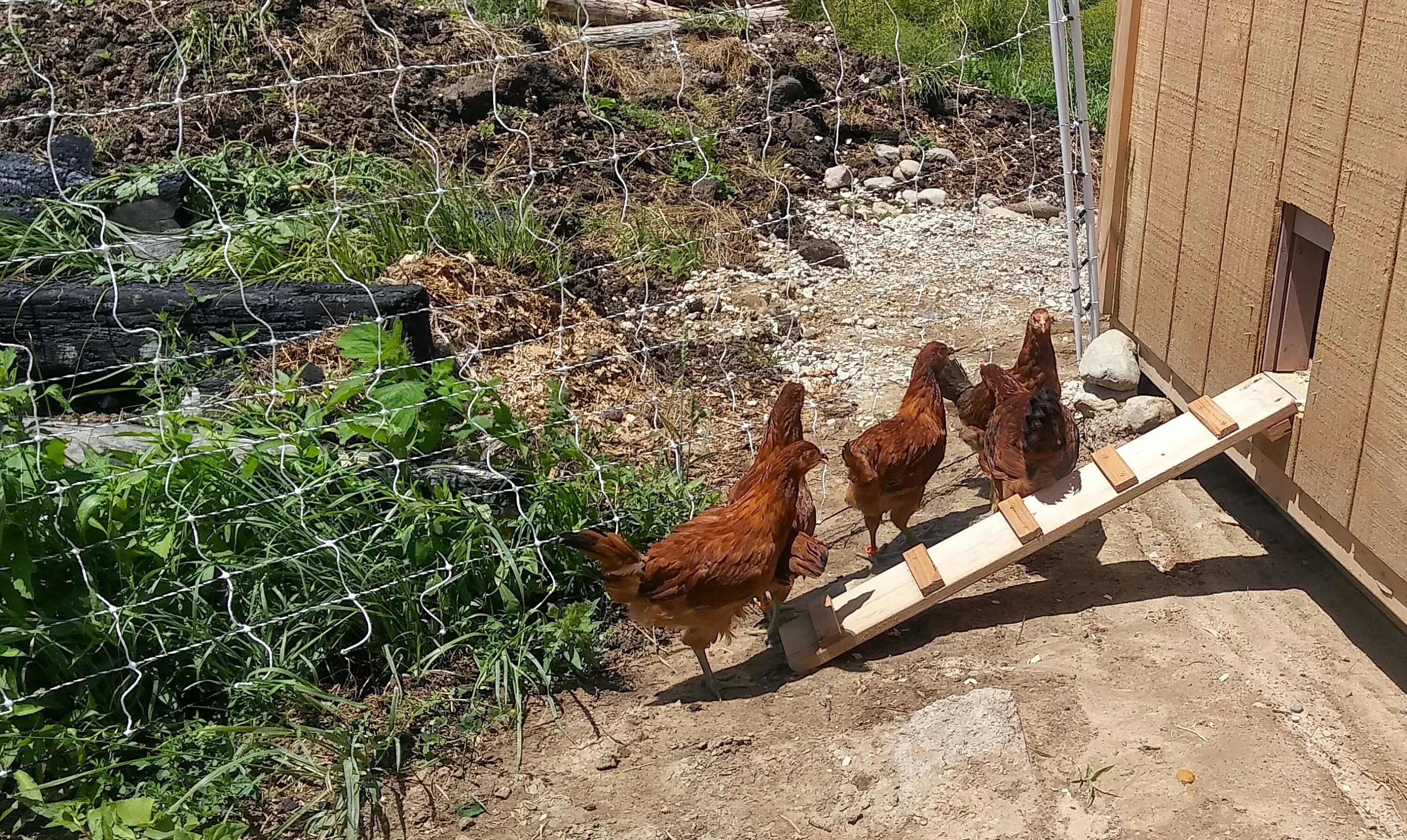 (The hatchlings are now thriving!)
Our oldest daughter lost her two horses that night. She has had such deep heartache and overwhelming grief. Here she is learning to hope and love again with her young horse, whom she rightly named "Phoenix". Which means "Out of the Ashes."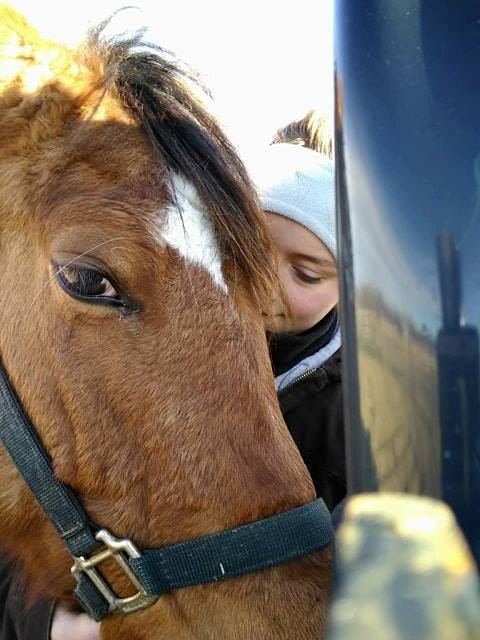 (Our daughter with her new horse.)
October of 2017, with the help of so many, we were able to break ground for our new barn. Our new start.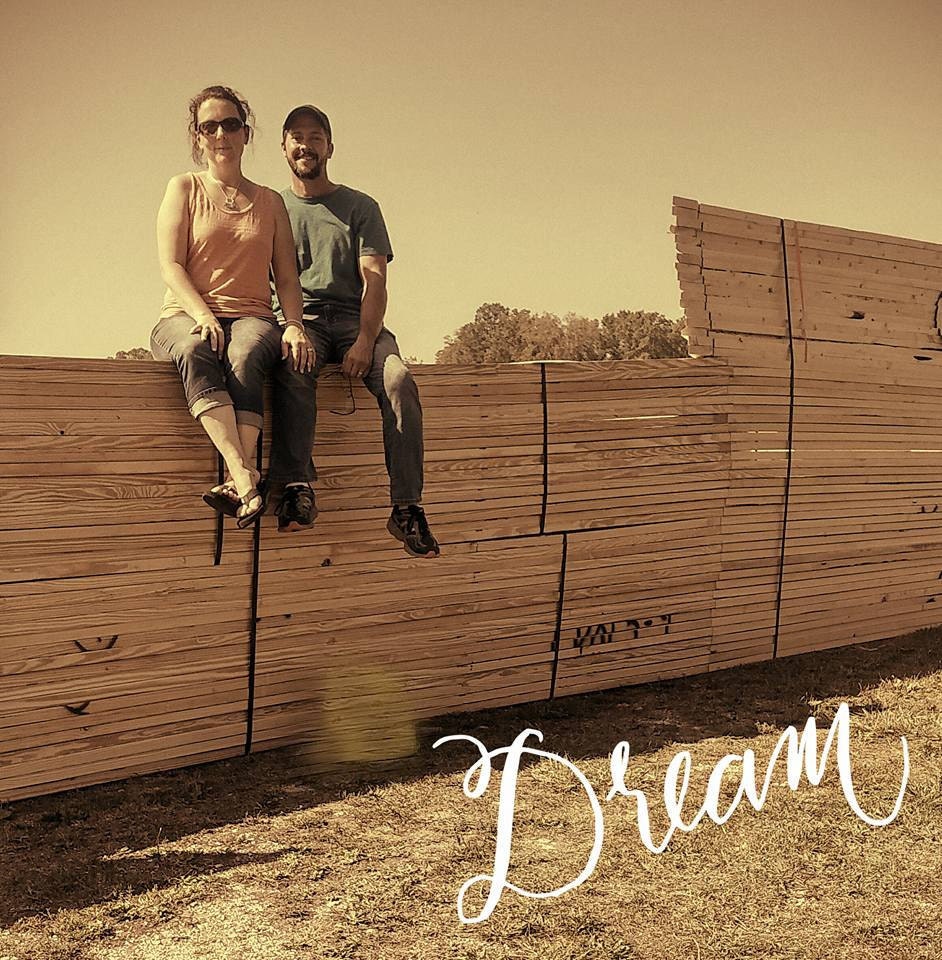 (The day our lumber package arrived.)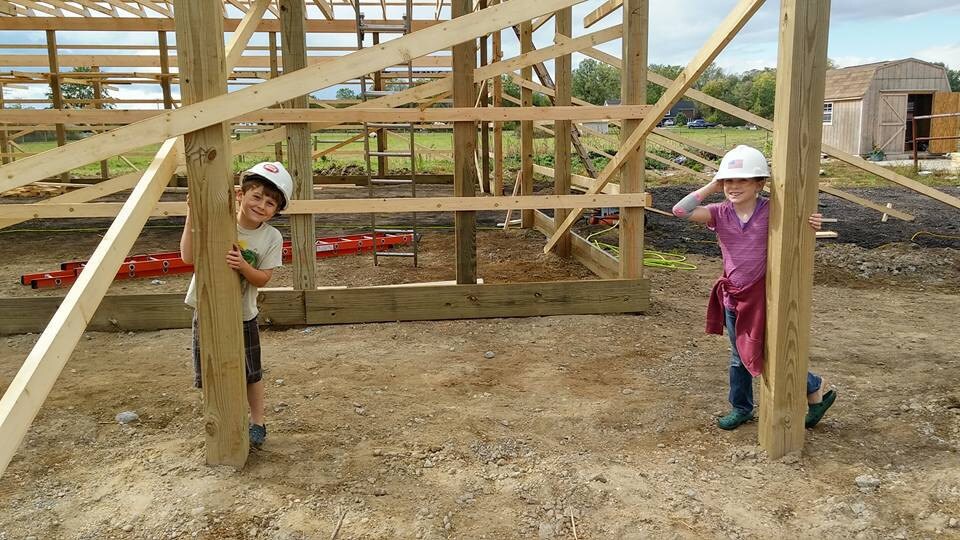 (Two of our children, helping where they can!)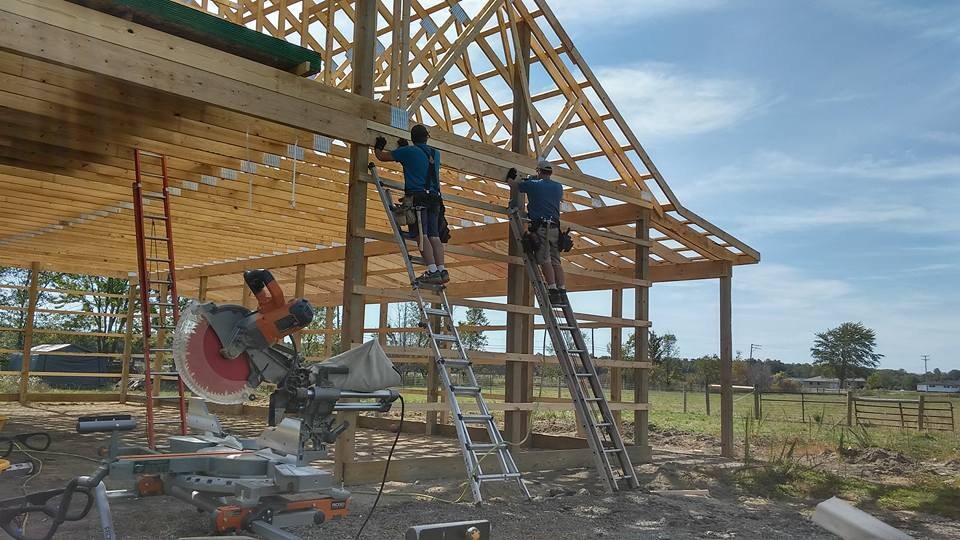 So many people came to help us build! It was an incredible week!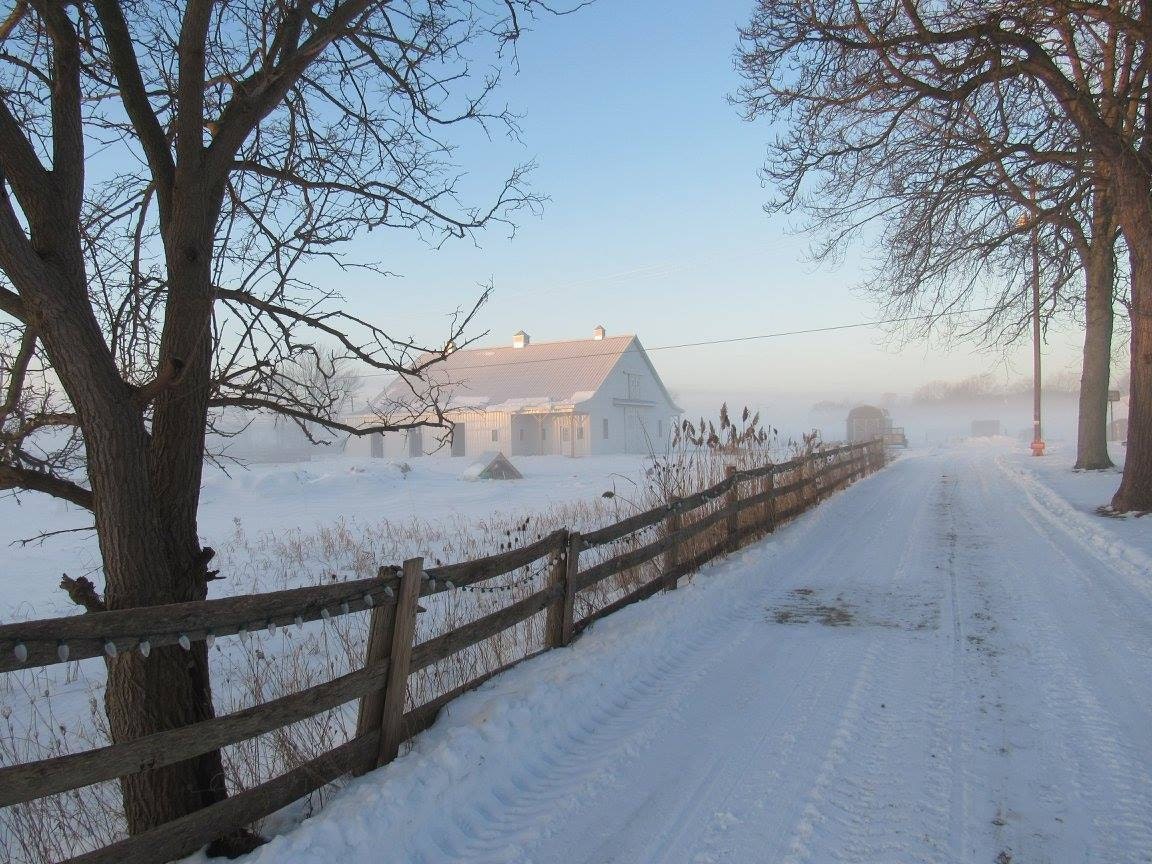 (New view from our driveway.) 
"MAY YOU NEVER GIVE UP ON YOUR DREAM JUST BECAUSE OF THE TIME IT WILL TAKE TO ACCOMPLISH IT.  TIME WILL PASS ANYWAY."
                                                                                                             -EARL NIGHTINGALE