God brought us through fire and water...
When my husband purchased my dream farm house and property for me...I mean "us"...we had no idea of the journey that we would be taken on and the life lessons that we would be learning.
(Below photo is before with scary mosquito infested bushes, and then after with them removed and new flowers planted.)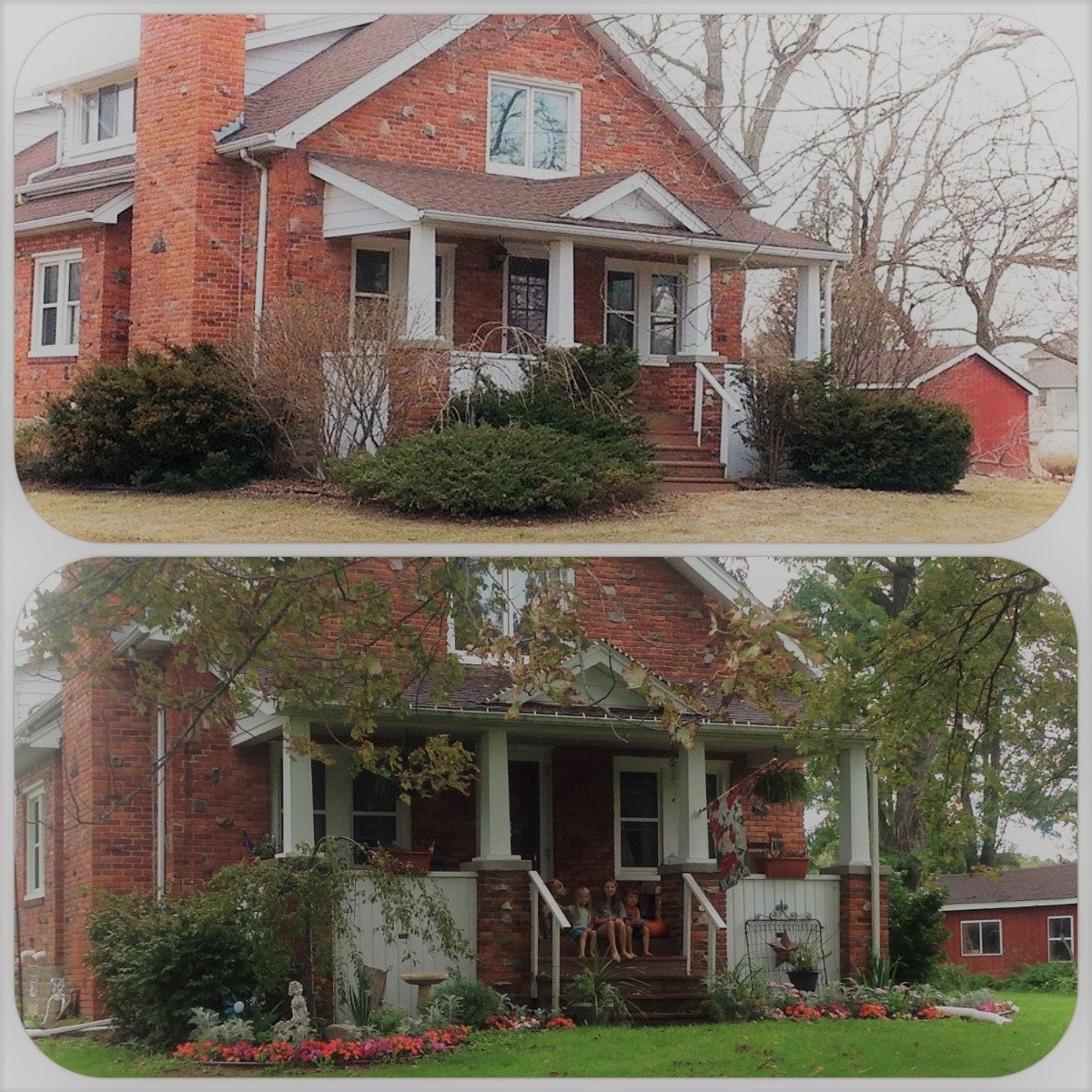 We knew that the well water was extremely salty, hard, heavy in iron bacteria and had Arsenic present. Putting aside some money from the sale of our previous home, we planned to dig a new well right away. Well...(pardon the pun) almost 3 years later and 3 attempts at finding water in the depths of the earth...each time turned out to be another bad source of water and a lot of money. 
Unable to water my garden, use it for cooking or drinking...and having the knowledge that it was damaging our bodies every time we would take a shower and breathed in the steam...was such a burden on our minds. It was also causing a lot of damage to our appliances with all of the corrosion. Through it all we continued to pray.
During the above time, we tried a small Reverse Osmosis System for our drinking water in the house and it was not strong enough to remove all of the salt from the water. We had to purchase our drinking and cooking water from a local water purifying business. Thank God for places that sell good/clean water! We also set up several rain barrels so that we could water our garden.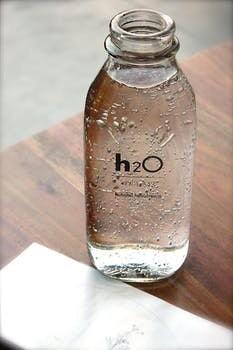 This year we were finally able to invest in a high quality, whole house Reverse Osmosis system. The only system that effeciently can remove the salt from the water (as well as all the other impurities). Praise God! 
Pure water is something that we all can take advantage of when we have it easily available.  I can say that through this time we have learned to be thankful for so many things.
Places that sell pure drinking water.
Being able to pick up a hose and water your garden freely.
Engineers for designing a system that removes not only heavy metals...but salt too!
Taking a shower and not being scared to breath in the steam.
A God that answers prayer! It may not be in the way we think it will happen (a good well) but He answered in His way, His time and in great abundance.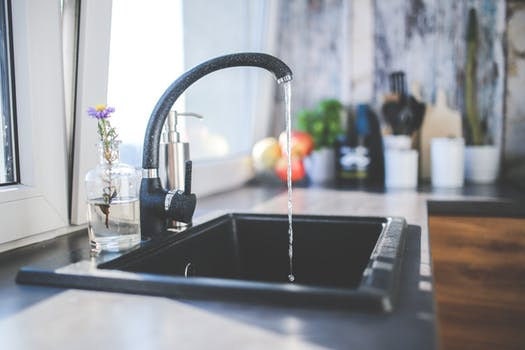 "...We went through fire and through water;  But You brought us out to rich fulfillment." Proverbs 66:12