Planting Seeds with my Children...Planting History
Since my first child was born...I have spent time with them in the garden.  My first garden was just a small flower patch with Snap Dragons and I would sit on the front porch with my little one on my knee and show him how when you pinch them just so...they open their mouth wide just like a dragon.  He was captivated. 
Well...six children later and we are still digging in the dirt!
The children and I dug through all of the seeds that I have collected over the years. Many were collected by my own mother and grandmothers. 
Some are a few years old and may not even germinate.  This year I have decided to plant them and see what happens.  Even if just one out of 100 seeds germinates...it will be worth it!  I can then harvest those seeds at the end of the season and have these heirloom plants in our garden for years to come.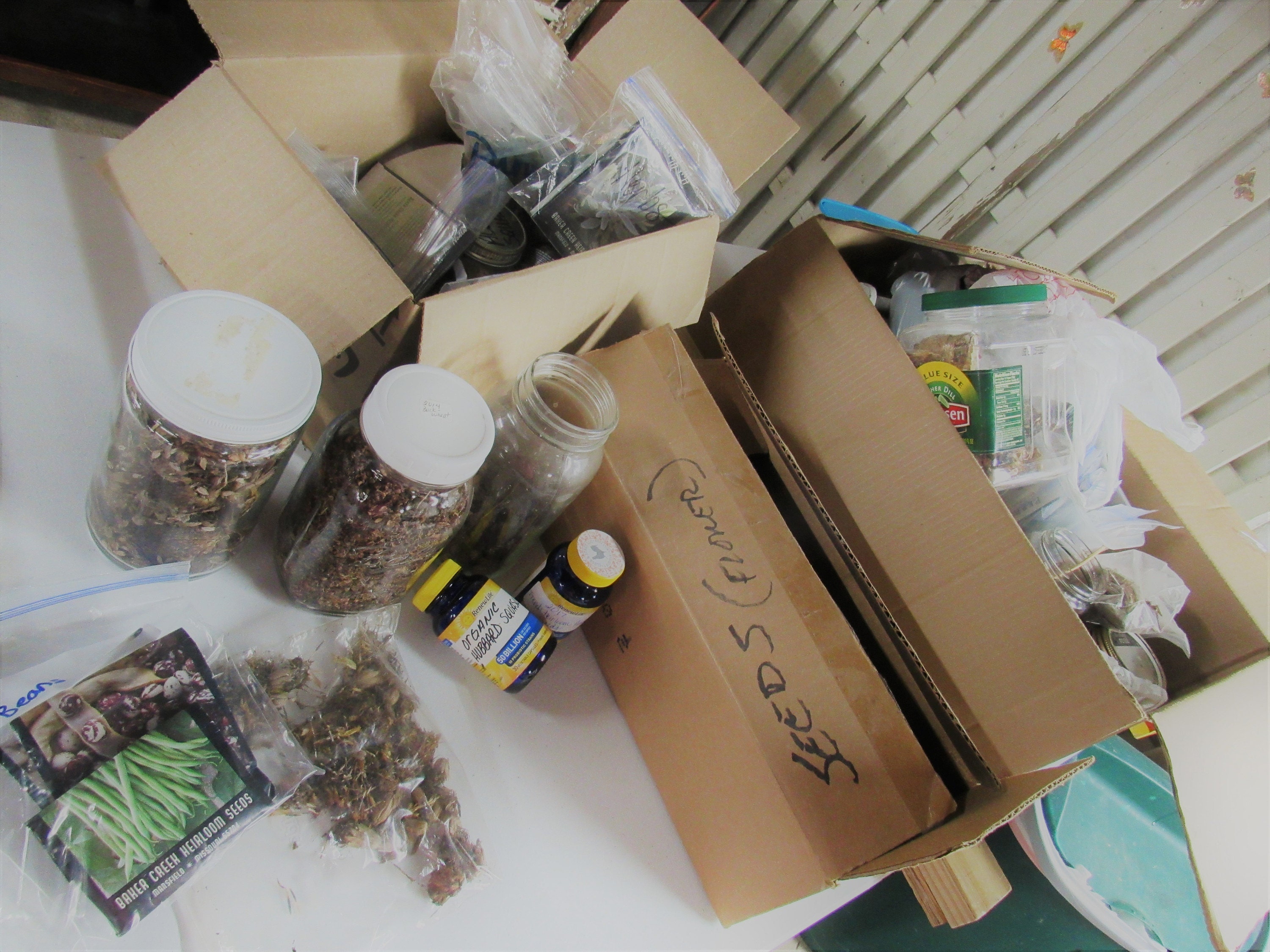 Along with the seeds saved by my family, we purchase many of our seeds from www.rareseeds.com.  They have an amazing variety of heirloom seeds!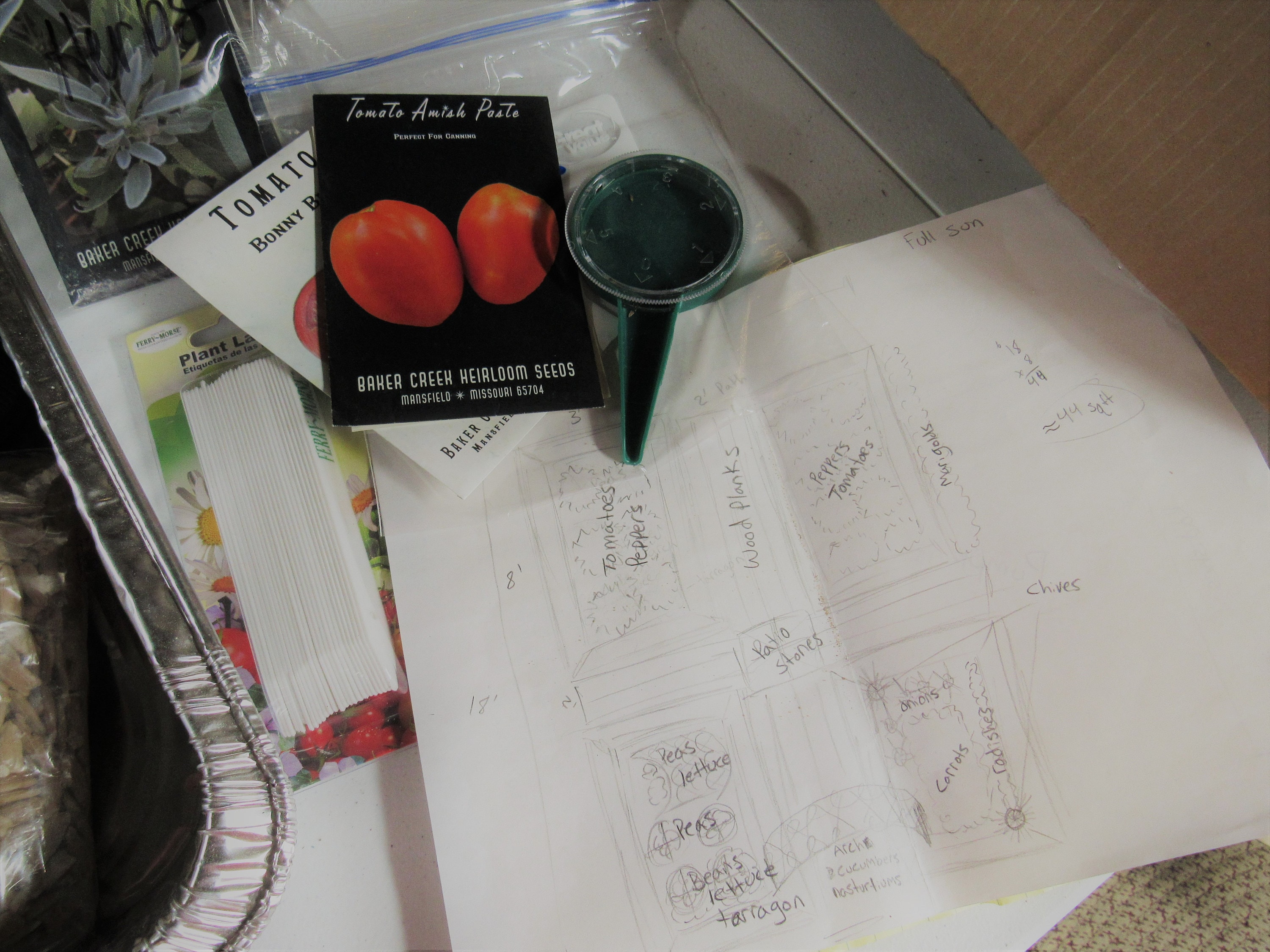 Our young children were all very excited to pick through our seed collection and get their little hands in the dirt.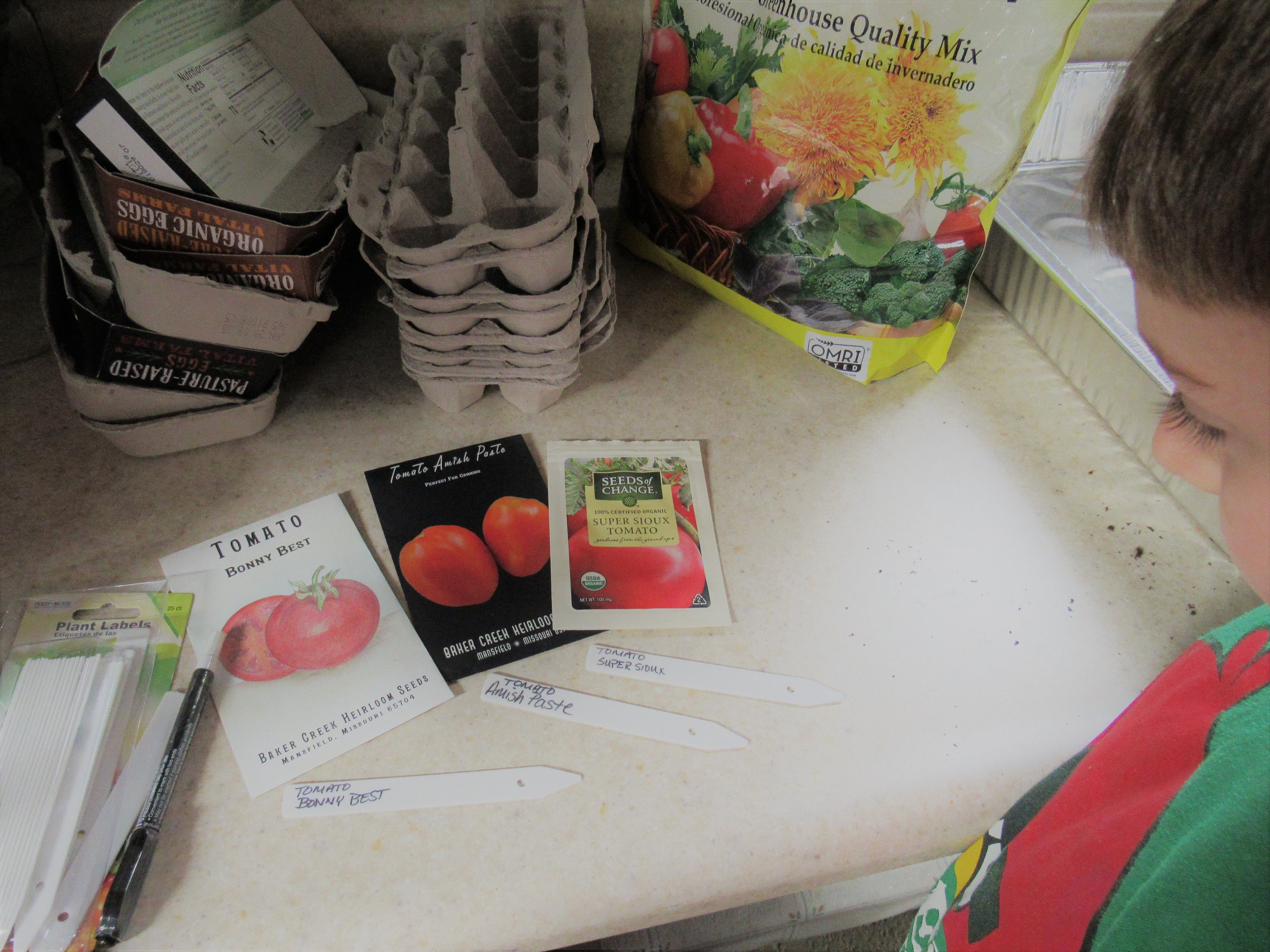 It was a bit chilly outside so we set up an area in the basement to get busy.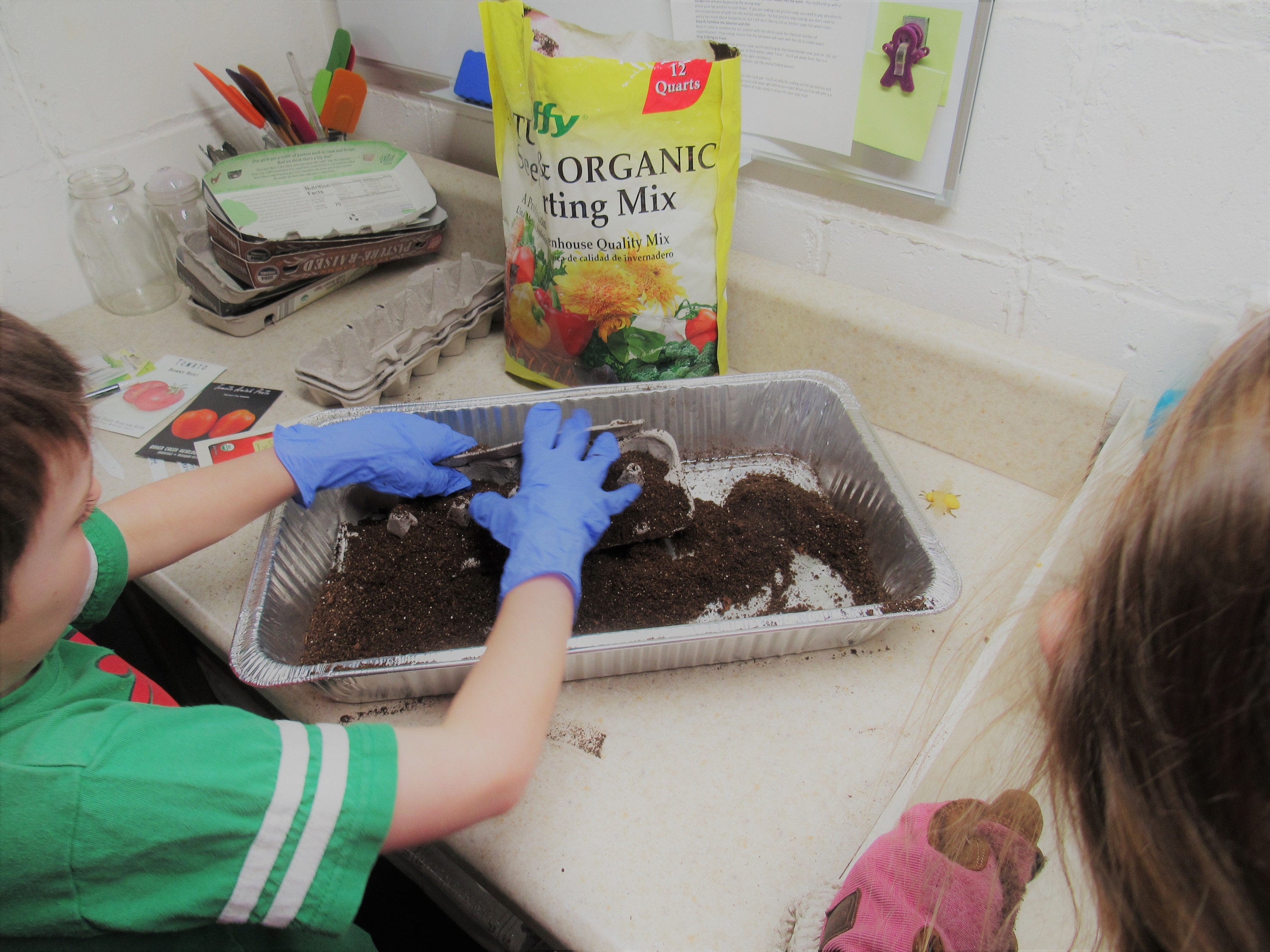 So many life lessons can be taught to your little ones when you plant a garden together. 
Learning where our food comes from.
Why we purchase heirloom seeds and not genetically modified ones.
Taking turns with each other so that each one has an opportunity to do a task.
Patience in waiting for the little seeds to germinate. (In an instant gratification society...this is a good one to learn!)
Cleaning up a mess when you are finished...had to add this one! :) 
How God put all of the information needed inside of that tiny little seed so that it can grow!
I am sure that you can think of even more to add to the above list.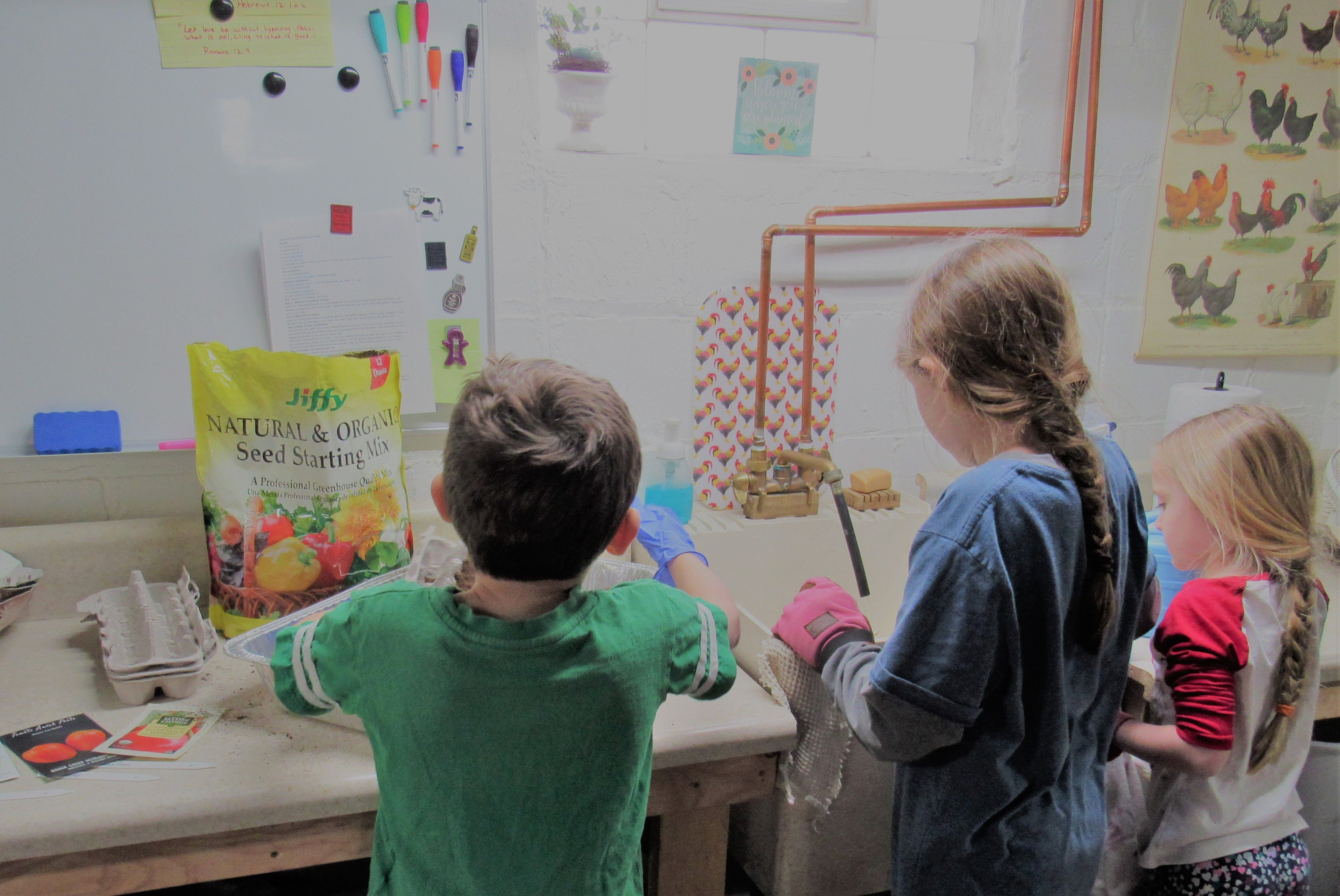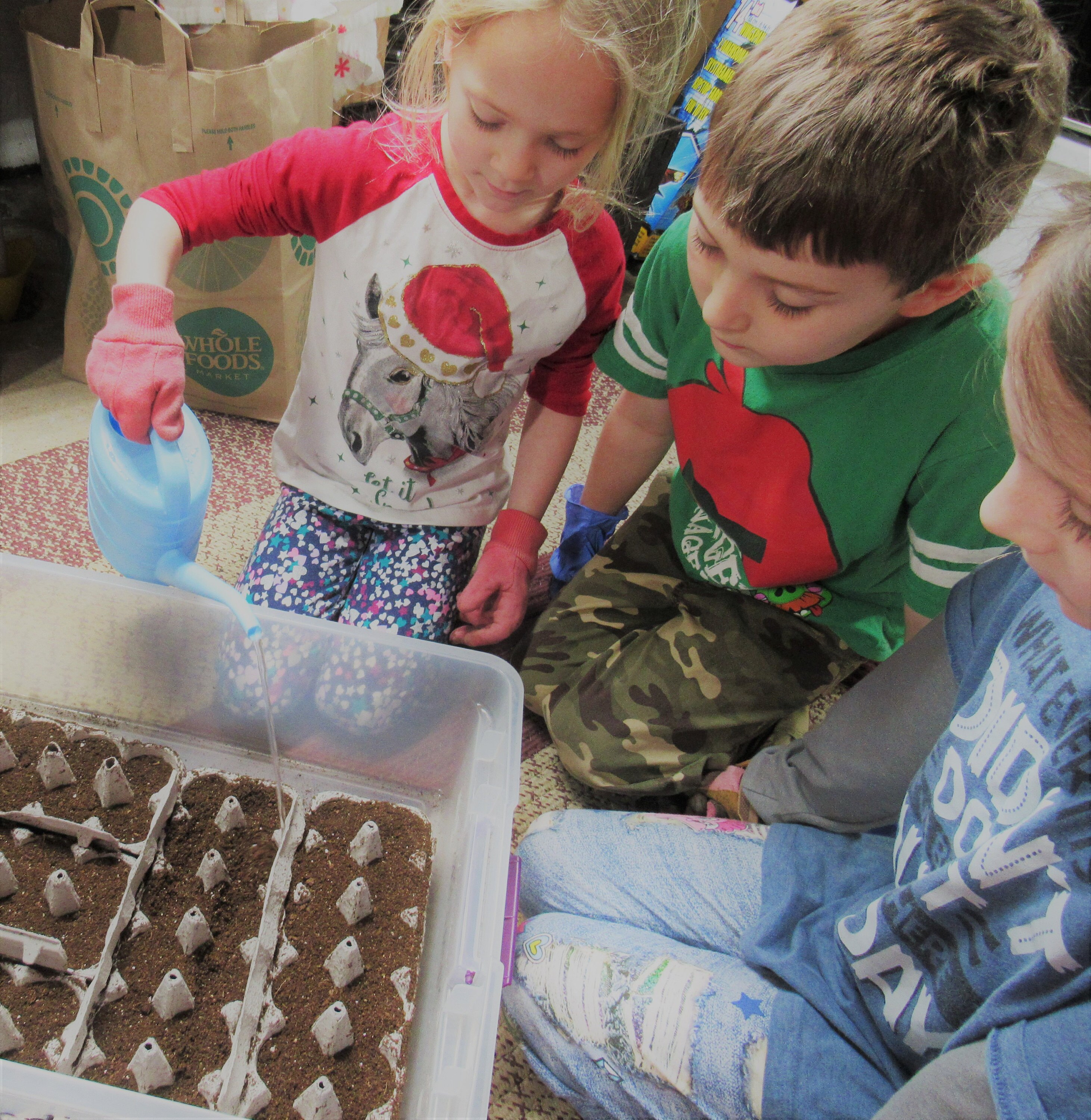 Now we wait...with great anticipation! Each day the children hover over the seeds to see if any have poked their little green heads out of the soil.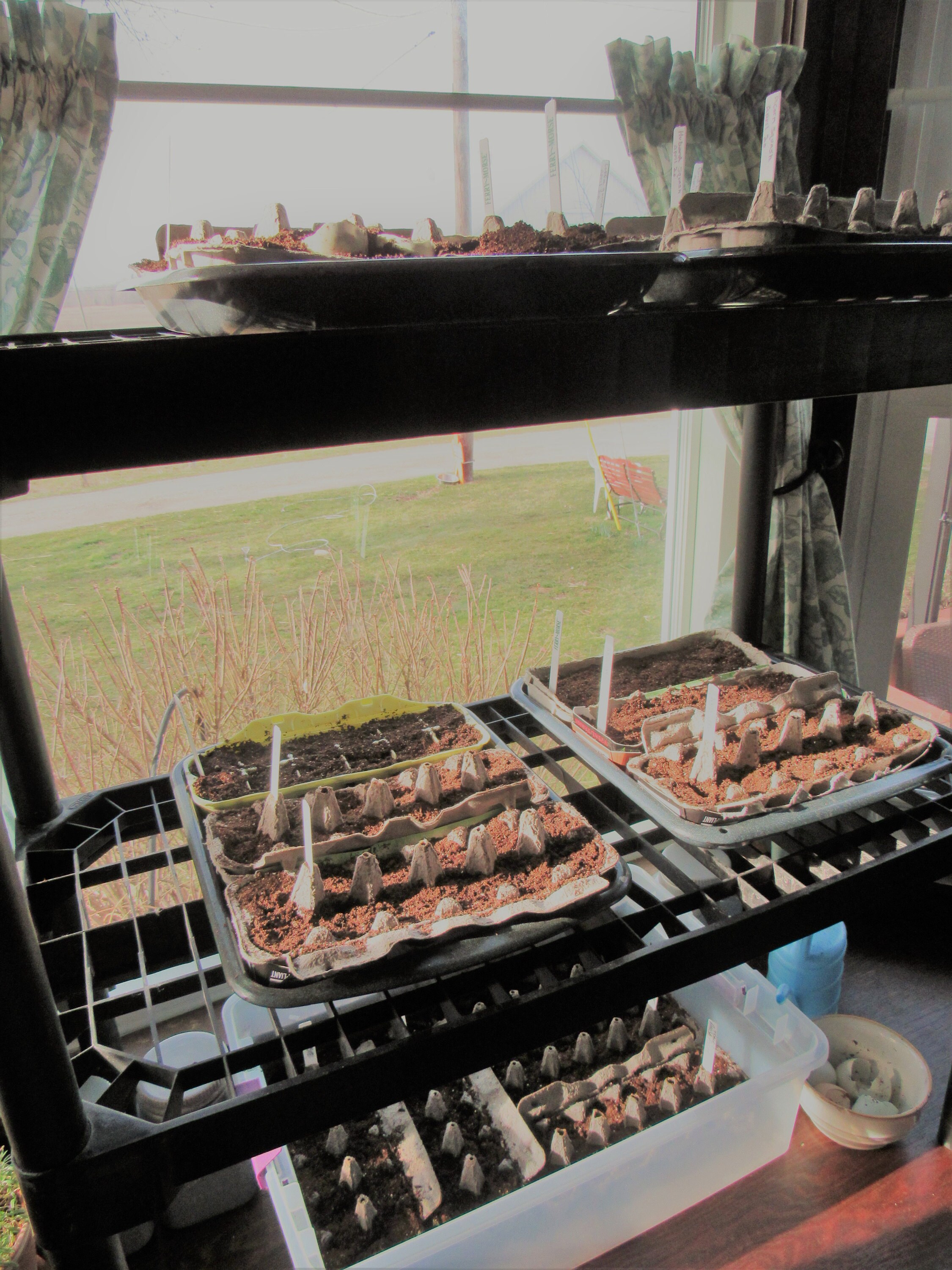 Several weeks later...
Below is a photo that I took this morning!  We are very hopeful for a great garden this year.  Working on getting our plants used to being outside now and we hope to have them in the garden within a few days.
We are very excited to have a great variety of heirloom seeds that have germinated! 
Three different varieties of heirloom tomatoes. 
Dakota Black Popcorn
Rouge Vif D' Etampes Pumpkin  (A very old French heirloom pumpkin.)
Acorn Squash
Hubbard Squash
Good Mother Stollard Beans
Cucumbers
Variety of Lettuces
Cauliflower
Cabbage
Radishes
Variety of Onions
Garlic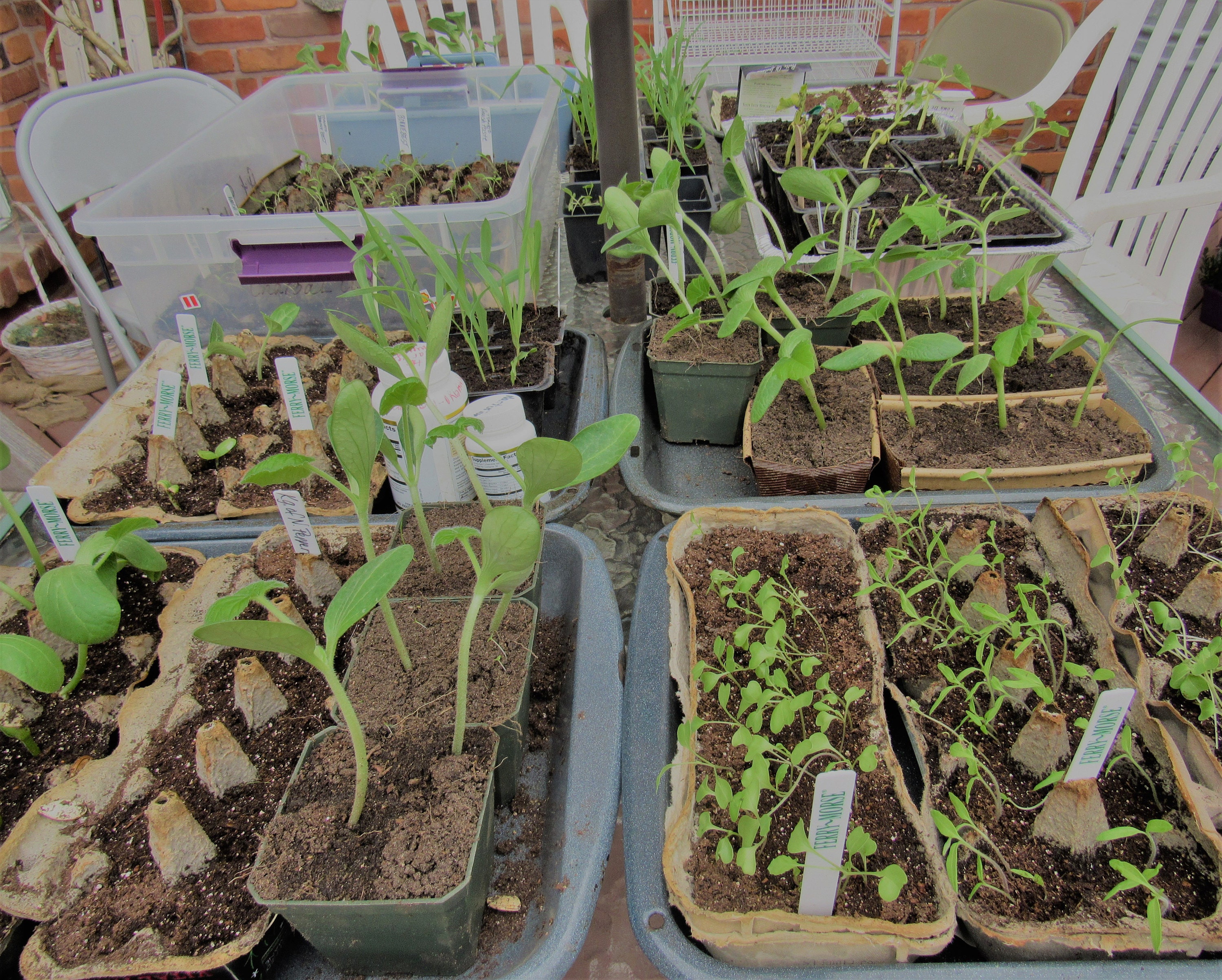 Once the ground dries out a bit more we are bartering with a good neighbor to have a section tilled up to expand our garden.  We will then bring our goats to his property to help clear parts of his land. 
All of this talk of gardening makes me think about our own thoughts...while you are busy planting this year...take some time to think about the garden in your mind.  Another lesson to teach our children and ourselves. 
-Anna
"Let all that you do be done in love." 1 Corinthians 16:14