Yes...I know how "honey" is spelled. 
However, in this case I was referring to my hunny...Aaron.  He has been such a great support with my dreams that now I am very excited to see one of his "bee-coming" a reality.  :)  
That dream would "bee"...BEES!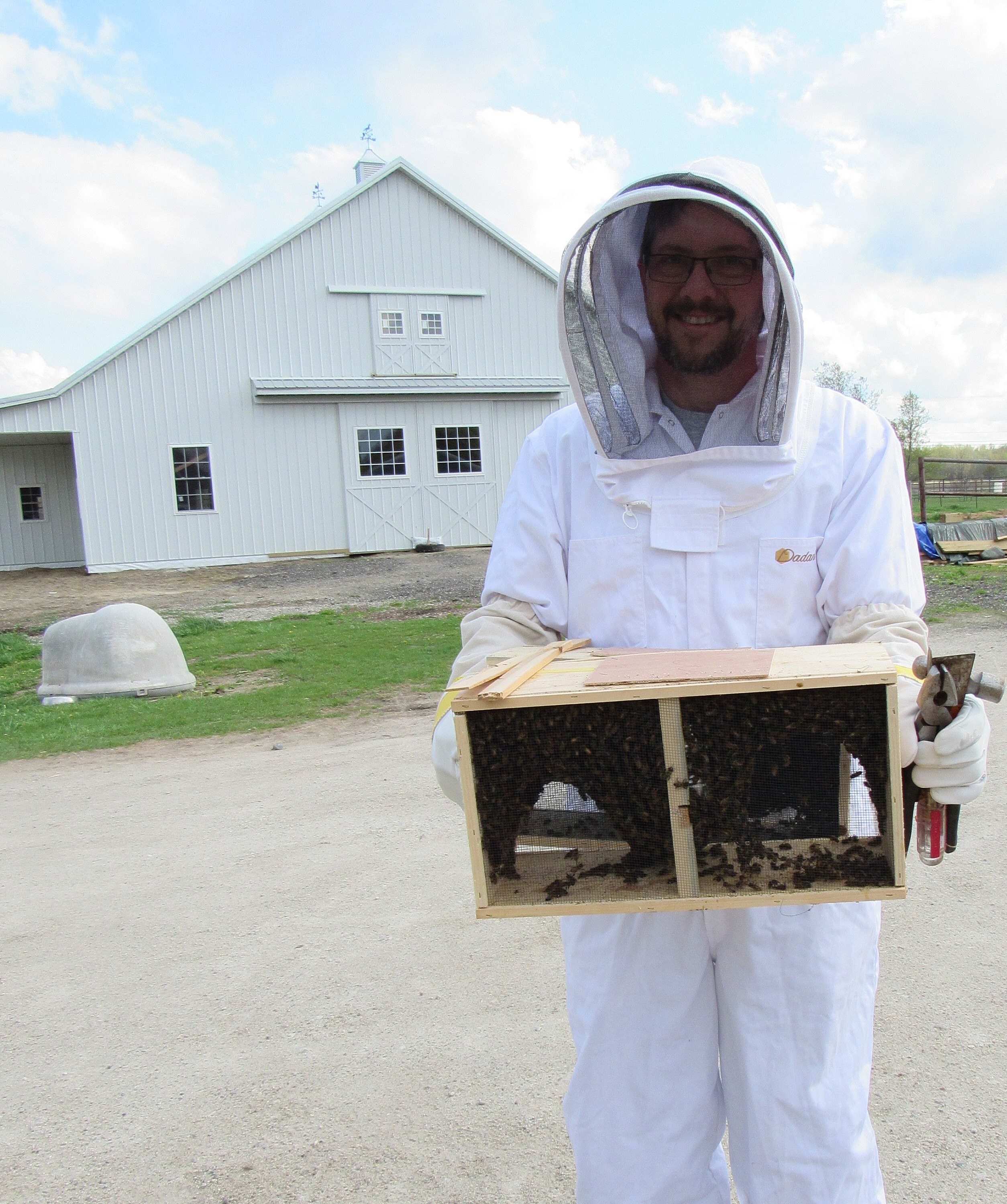 Well...for several years now he has spoken with me about his desire to have honey bees. Why you ask?  So that we can have our very own raw honey and beeswax of course!  
There are SO MANY BENEFITS to raw honey! I had no idea that processed honey can contain GMO corn syrup and artificial flavors.  Not to mention that the pasteurizing process kills all of the naturaly occuring benefits in this liquid gold from God.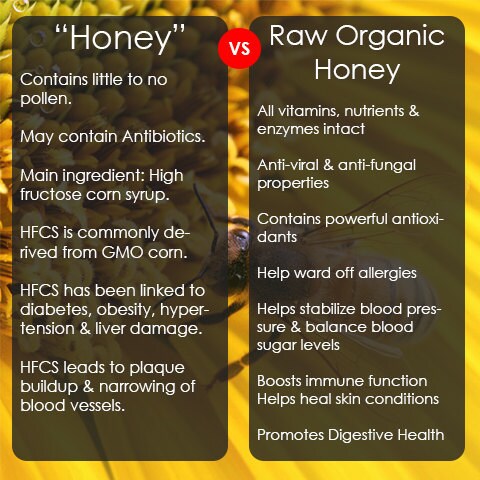 My mom and I are excited to use the pure beeswax in our lip balm and other skin care products.  Beeswax is a great way to safely harden beauty products without using chemicals.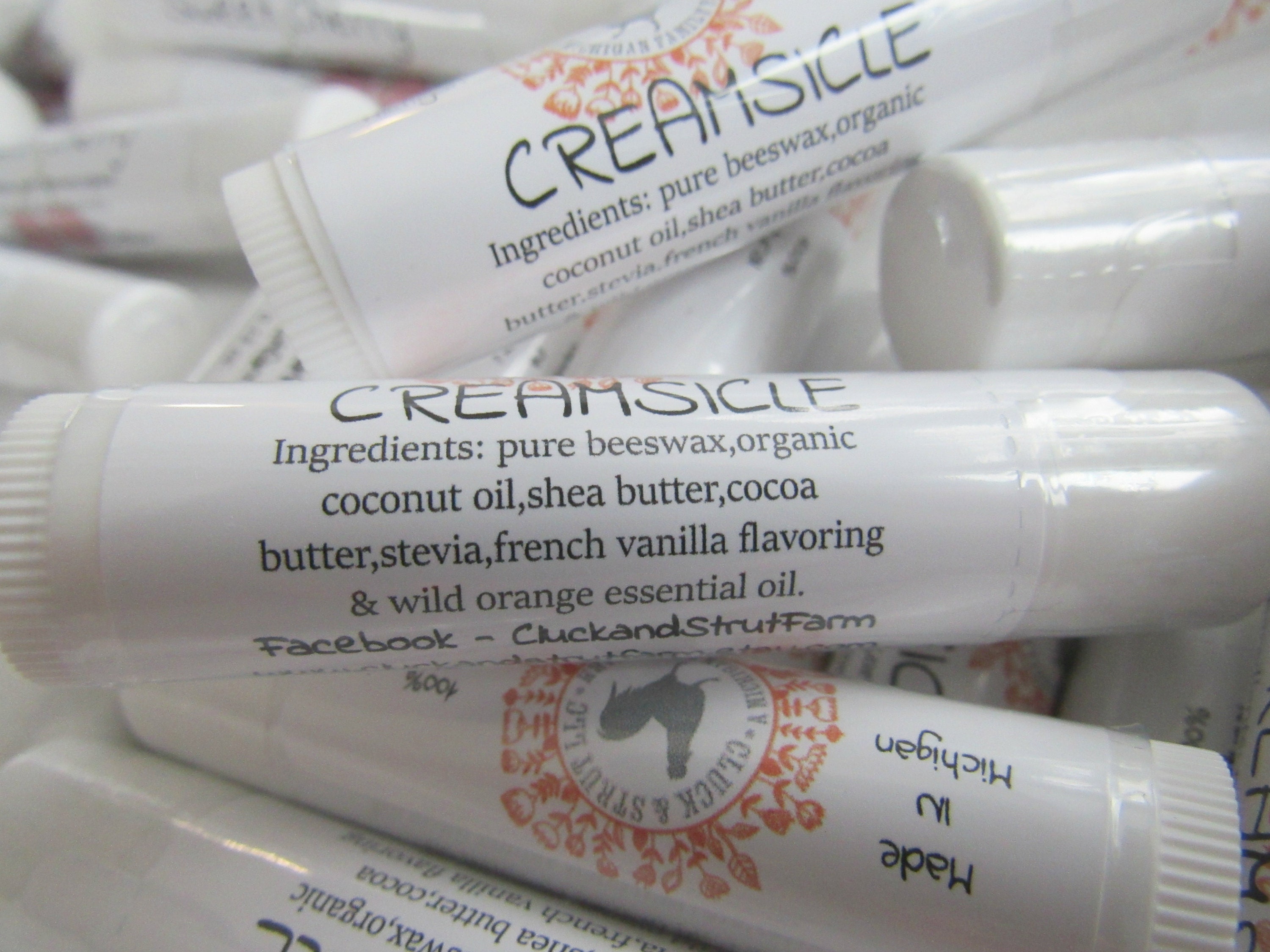 We are very pleased to welcome these amazing little creatures to our farm!  Below is a photo taken the day they arrived.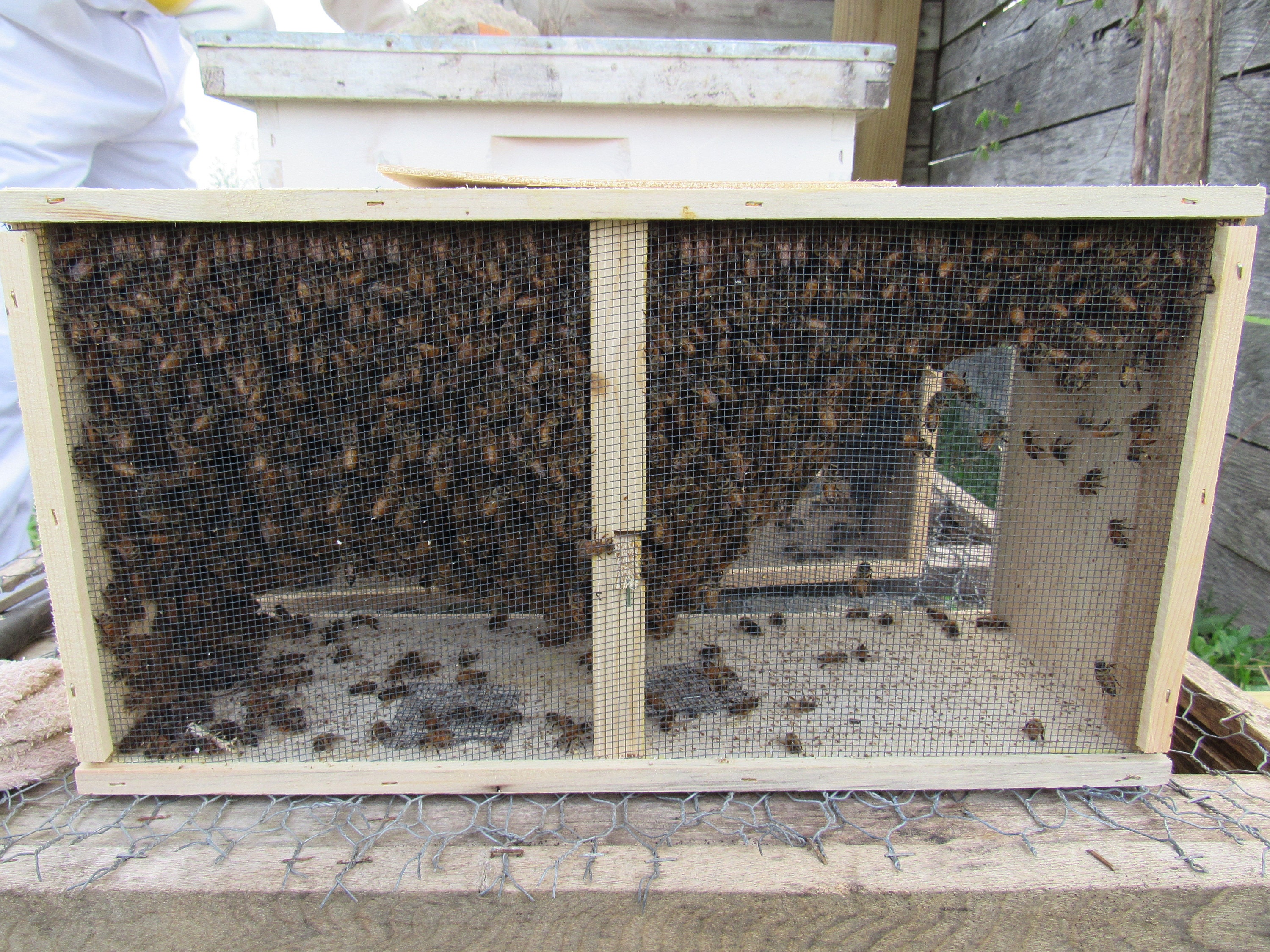 You have to firmly yet gently shake them out of their shipping box.  It was amazing to see them come out in a clump and then start buzzing around their new home.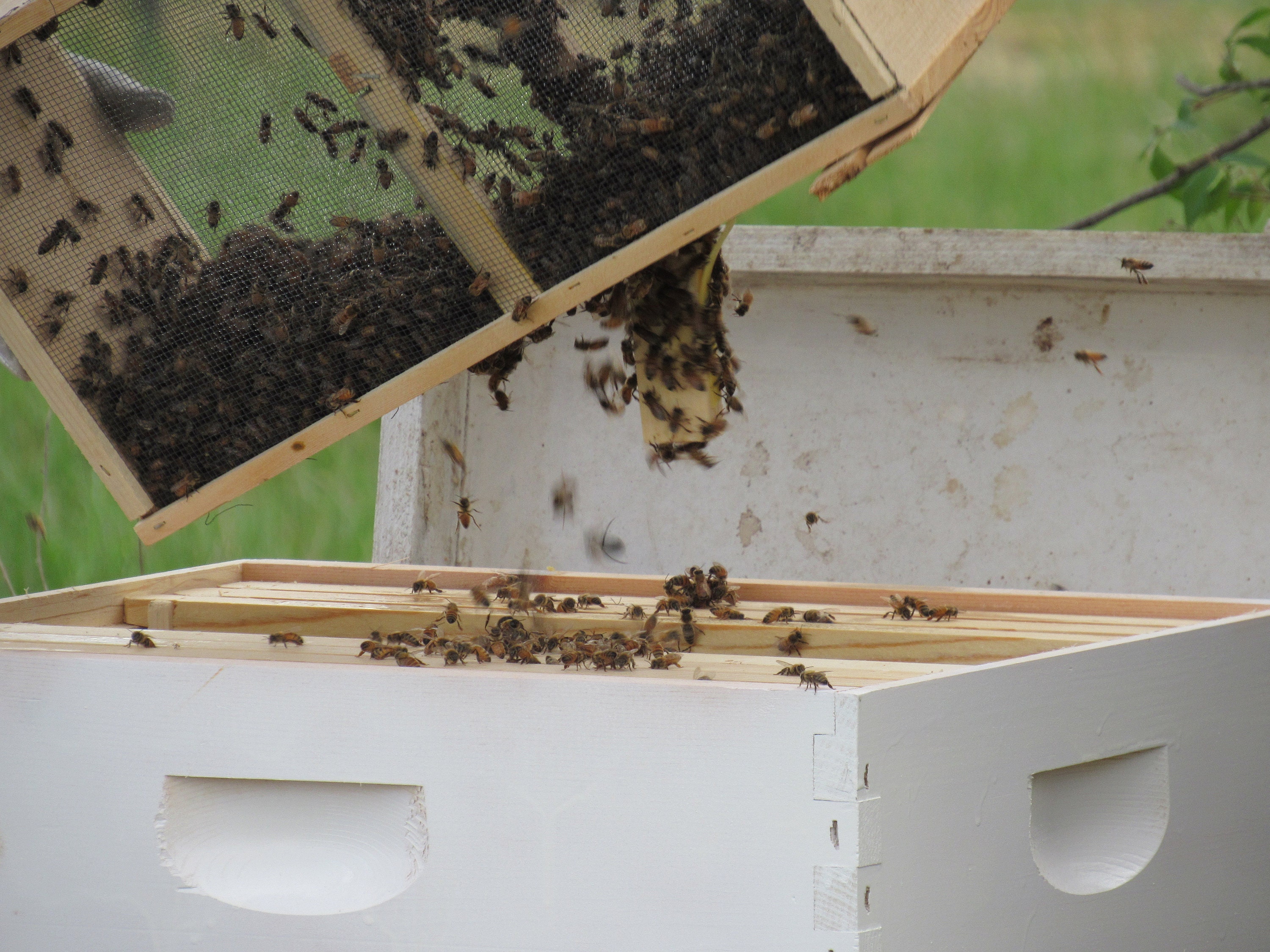 You know...sometimes we need to be shaken out of our "comfort zone" in order to be productive.  Just a thought to consider.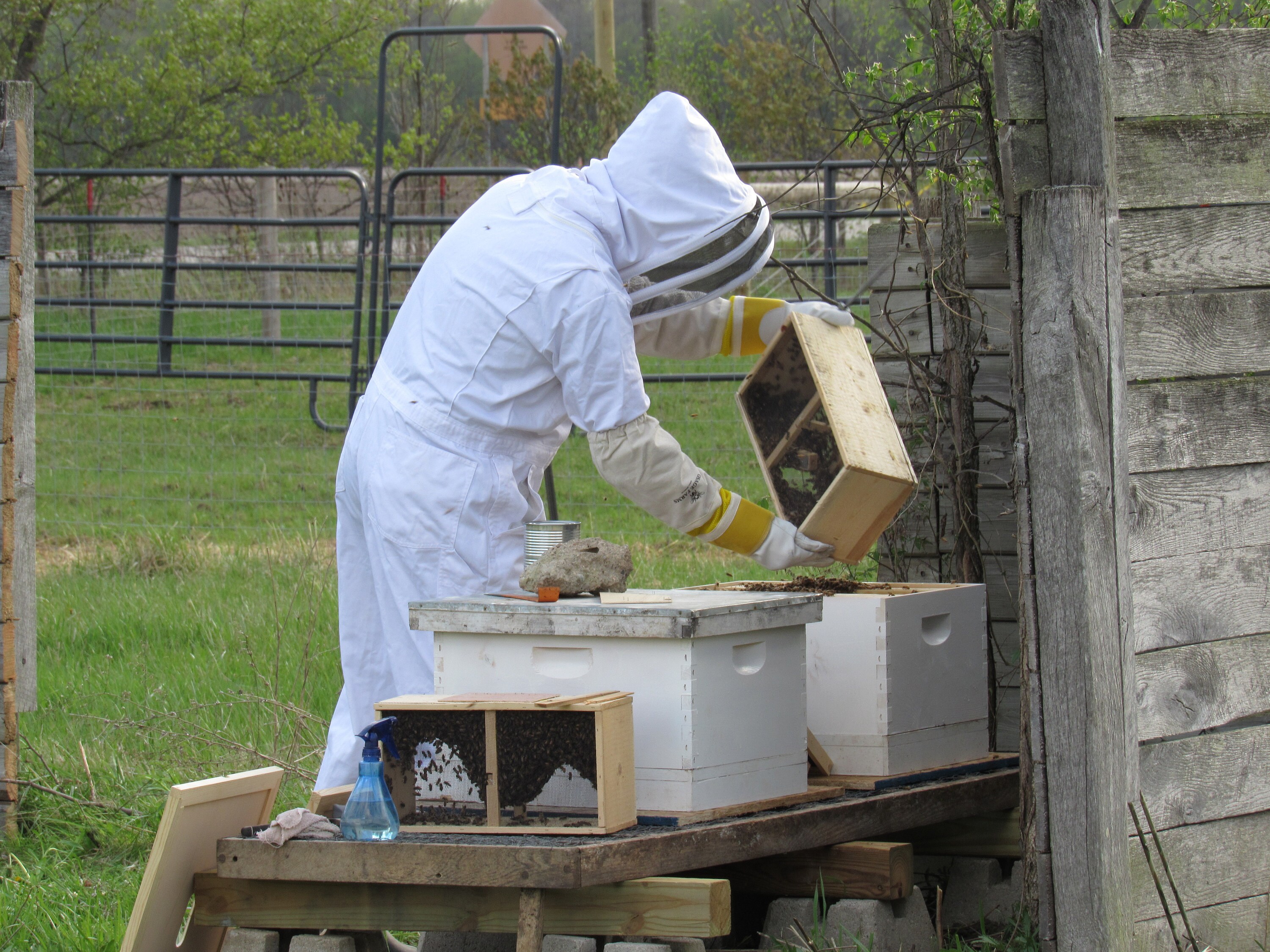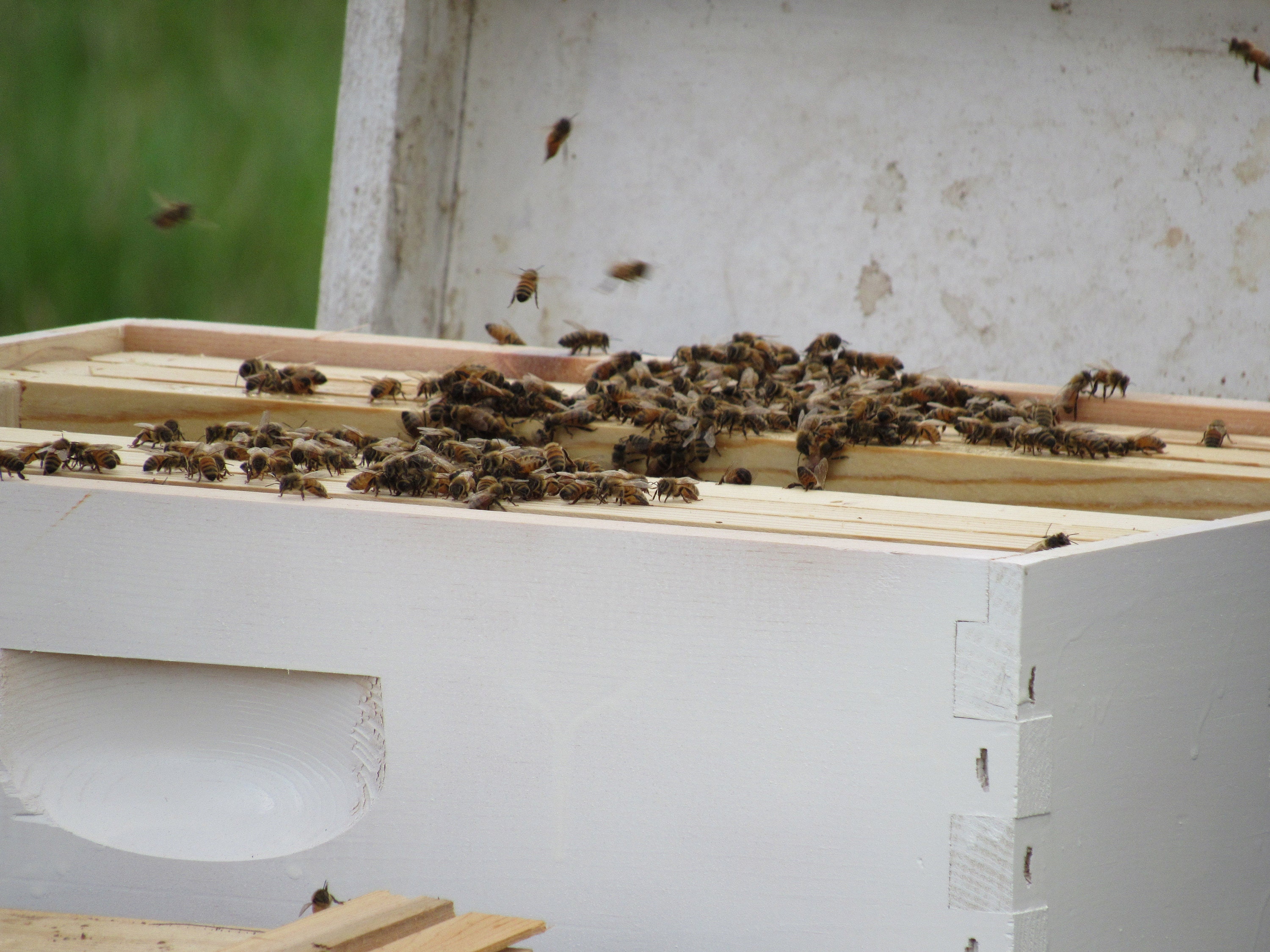 The queen was then gently removed and placed down into the hive.  Below is a photo of her in her "chariot". :)  She is the one with the red dot on her abdomen.  Once placed into the hive she will eat her way out through the solid lump of sugar to her right. So amazing!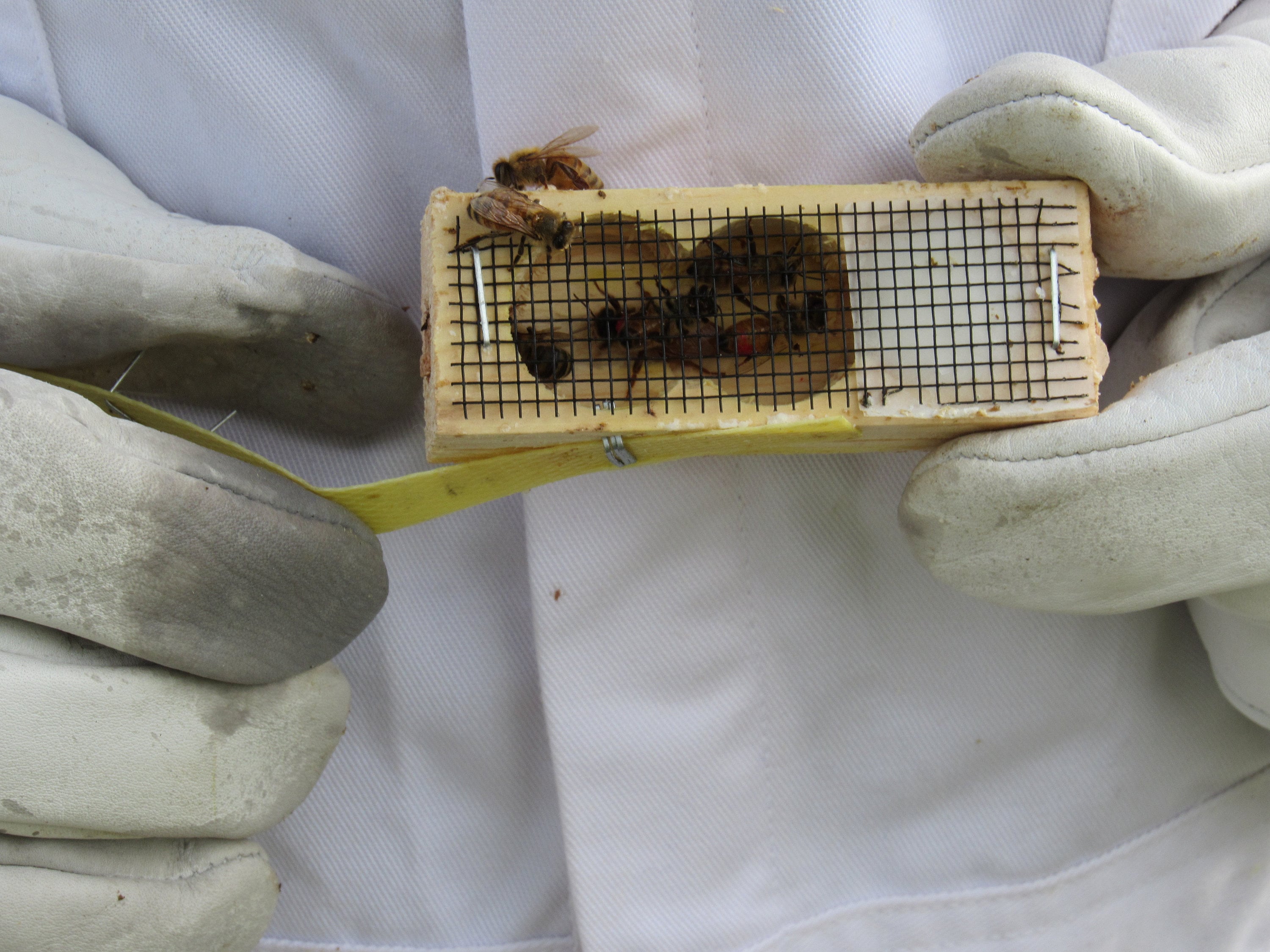 I know that many before us have walked this path and have years of experience in the caring of bees.  We are very thankful and excited to join them on this journey here on earth.  To watch these creatures that were so incredibly designed do what they do and do it well!
We want to thank dear friends of ours, Ben and Stacey, for blessing us with many of the supplies to get started!  All they asked in return was for a few jars of honey and some beeswax throughout the years to come.  Sounds like a good deal to me!
Below is a photo of our new hives.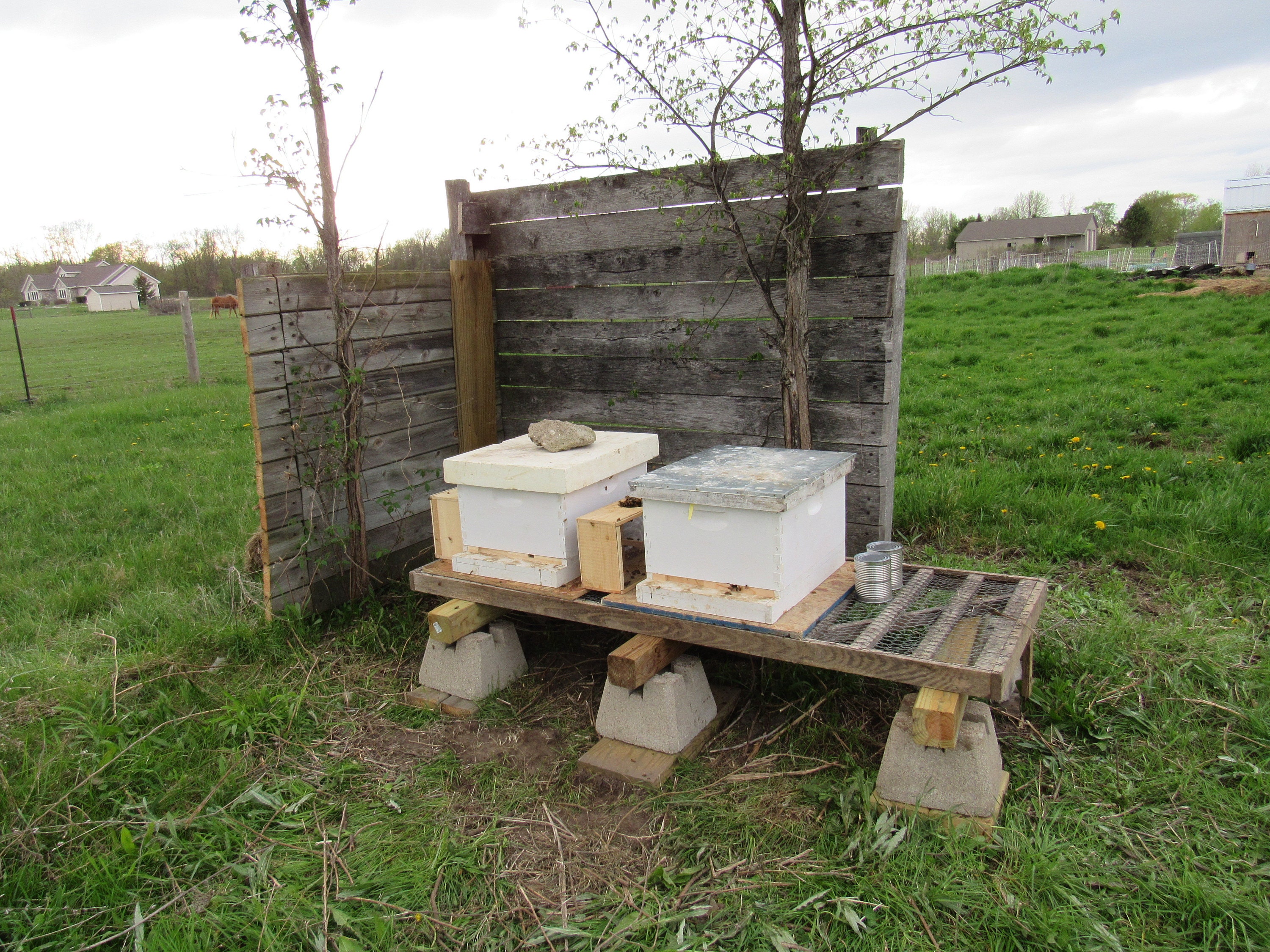 I leave you with the following proverb from the bible.  May you have a blessed day and may your words be "Sweet to the Soul."